Joey Dosik, Billie Eilish & Skratch Bastid are all amazingly different
Posted by Liz & Cory in Live
Apr 18th, 2018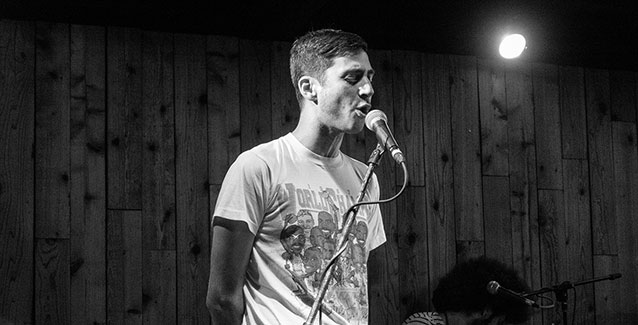 Getting to the airport is always a headache. I ran into quite a few large ones with my flight to Austin, including some asshole pulling a switchblade on a homeless guy, but one thing I realized is if you don't like the position you're in, change it. Especially if it's an asshole pulling a knife on you.
Unlike getting to the airport, getting to the first show in Austin was almost magical. Landing in Austin around 4:30, I had an hour to get to the Airbnb to drop off my stuff, Uber to the Austin Convention Center to get a music badge, and walk to Banger's to catch Joey Dosik's show. I never thought I would make it, especially given the trouble getting to the airport, but I did just in time.
I ended up seeing Dosik three times that weekend. I've fallen for a few of his tracks over the years, but seeing someone live is the other half of making a musician. Not only did his voice carry just as well live, but he had stage presence. His demeanor opened up his personality, and love for basketball. It showed a person behind the voice. Making the experience all the more personal.