The rain couldn't hold down most the performers and crowd
Posted by Zechmann in Live
Oct 15th, 2016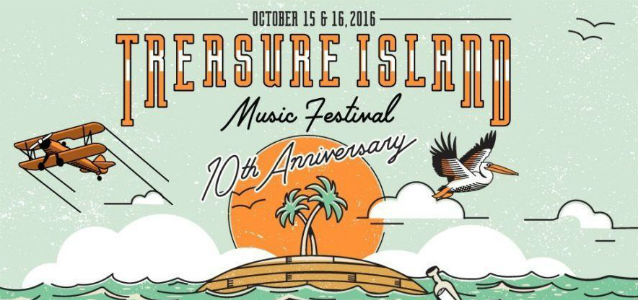 The 10th and final Treasure Island Music Festival was a rainy one. I've been to festivals with some showers before, but the rain got many crammed in tents for hours a day, if they could find one, and a few sets were cancelled. People were pissed.
By the second day I saw a long list of people's complaints on Treasure Island's Facebook & Twitter. They were selling their tickets for $20 and a hug or bitching about how unprepared the festival was for the storm. The Tunnel stage could barely handle the rain and the grounds should've been more accommodating to the conditions. Even the fans knew the rain was coming a week before.
The festival was still something to remember. People concentrate too much on the music and the creature comforts, but forget why we're really there. To experience something together. If the music gets delayed, all the better to find people to share some stories with.
Let me know if you'll be at Treasure Island this year. Close it out with us :)