The Day that Disco Died
Posted by Zechmann in Compilations, Disco
Jan 20th, 2017

Hottest Nu-Disco in the Funkin World, our first disco list from back in 2012, had Disco Stu as its mascot. I remember someone complained about how Stu was a shining example of our culture's lack of respect for disco. As subtle and culturally ingrained as it may be.
Back in 1979, a protest dubbed Disco Demolition Night went on at Comiskey Park in Chicago. Most of us see it on the surface level as people disliking disco and its overt sexual acceptance. But a less apparent hate against homosexual and interracial relationships had stained its legacy even further.
Today is a point in time that's going to stir up a lot more shit against minorities and the LGBT community, and destroy a lot of good things. But when disco died back in the early 80's, something greater rose up. I wonder what will come after house music.
It's more than the music now
Posted by Zechmann in Compilations
Jan 10th, 2017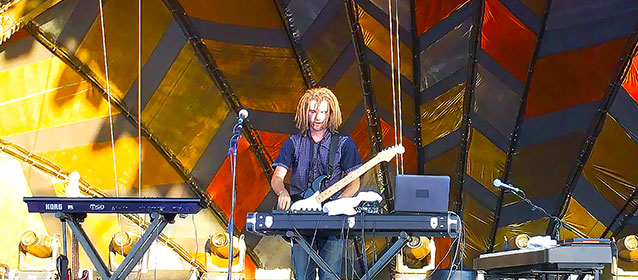 For the last seven years we've been just about the music, and its spread online, but slowly our focus has shifted towards the live scene, as well. In 2015 we started to cover more festivals & shows, but it took until 2016 for that culture to greatly affect what music we'll remember most.
I first set up Silence Nogood to share my favorite music, but I've learned there's much more surrounding it that needs exposure. Hopefully in the next seven years we do.
Vaporwave remix of Calvin Harris's This Is What You Came For
Posted by Zechmann in Disco, Indie, Rock & Pop
Jan 5th, 2017
I like remixes. Usually if they're pop songs turned into dance tunes – that's what they were originally made for. Most pop music to dance to nowadays is EDM meant for a rave rather than a night out. And while their production is usually done by the best, their creativity is stale. Which is usually the exact opposite for remixes.
Saint-Laurent's remix of This Is What You Came For might not have the highest production value, kinda what they're going for, but their creativity is refreshing. There's a lot of 80's throwback remixes popping up, but not many can compete with Rihanna backing.