The Day that Disco Died
Posted by Zechmann in Compilations, Disco
Jan 20th, 2017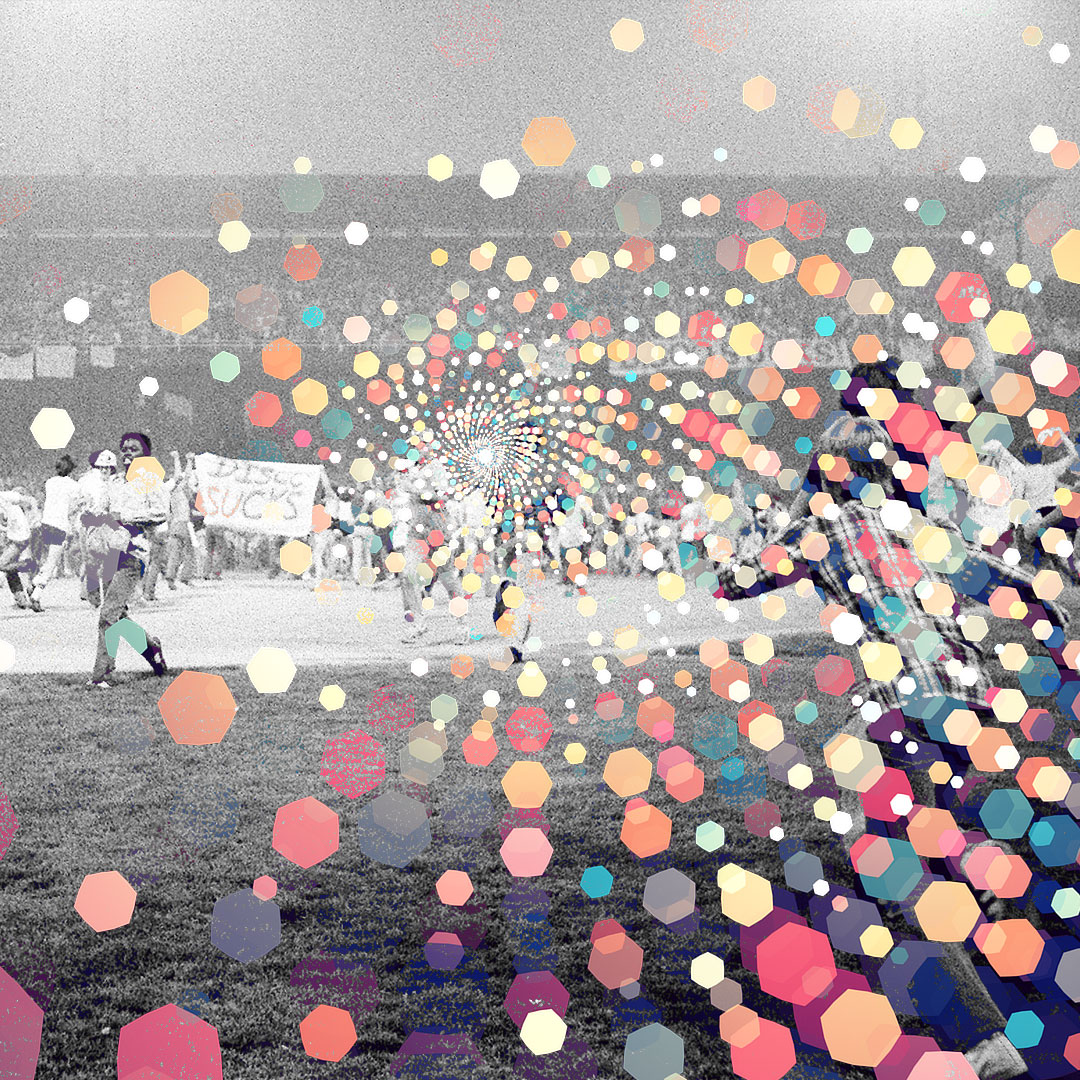 Hottest Nu-Disco in the Funkin World, our first disco list from back in 2012, had Disco Stu as its mascot. I remember someone complained about how Stu was a shining example of our culture's lack of respect for disco. As subtle and culturally ingrained as it may be.
Back in 1979, a protest dubbed Disco Demolition Night went on at Comiskey Park in Chicago. Most of us see it on the surface level as people disliking disco and its overt sexual acceptance. But a less apparent hate against homosexual and interracial relationships had stained its legacy even further.
Today is a point in time that's going to stir up a lot more shit against minorities and the LGBT community, and destroy a lot of good things. But when disco died back in the early 80's, something greater rose up. I wonder what will come after house music.
BURN DISCO tracklist
Desired – Get Rdy
Flamingosis x MACROSS 82-99 – Now Or Never
J Paul Getto – The Vibe
Saint Pepsi – Vanilla Pepsi (Desired Edit)
Kill Me Baby – Love You Like I Can
Crackazat – Coffee Time
Amherst – Heart In Hand
Msystem – You'll Be Ready
Tightshirt & Dynamique – Turn Me Down
FARE SOLDI – She Knows Magic
Wolfgang Gartner – Speed Of Sound
MousseT – Horny '98 (Bossano Remix)
SEASON – We Both Cry
LAGUNE – Dancin'
Escape – Without Your Love
Yung Bae – I Want Cha Back
UniBe@t – baby
CHÂTEAUROUX – Maybe More
AESTHETICS PLEASE X UNIBE@T – LIKE THIS
LAKIM – Nobody Else
Night Tempo – Mint
Lola Disco & Cero Rio – Ring Ring
My NamE – So Léger
Kokiri – Be Cool