Whether he sounds like Mac Miller, Outkast, or Danny Brown
Posted by Zechmann in Hip-Hop, Soul
Jun 19th, 2018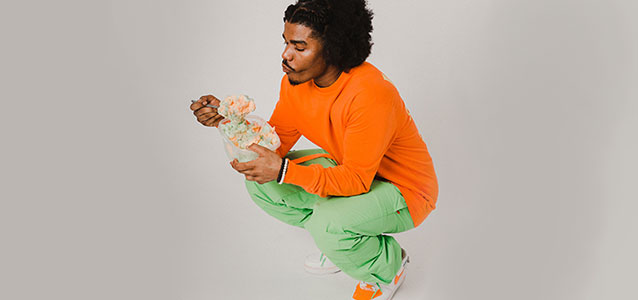 I hate PR people. Or at least people who bulk email me about an artist's latest single. I didn't ask for that. I don't want this. I can find it on my own. I've been so scarred by it that I don't trust most people with recommendations, but that's exactly how I found out about Smino.
I went to Blurry Vision, a first year Oakland hip hop festival, where Smino was supposed to play. A coworker said that I should see him. That was the only reason she was going, along with NxWorries' first festival show. Smino didn't end up showing, it happens, but I did listen to him all the way through on SoundCloud. Now he's my #1 person to see live. Well, behind Bill Withers and a few others.
He has some serious amount of music. He reminds me of a few different rappers from a few different songs. Mac Miller on "Ruby Red", Outkast vibes on a few, and even Danny Brown in "Home Invaders." Whatever he sounds like, like Dre said about Anderson .Paak, you can tell it's him from his first word on a song.
Beyonce, SZA, and Kali Uchis were the best, but not the only
Posted by Zechmann in Live
Jun 4th, 2018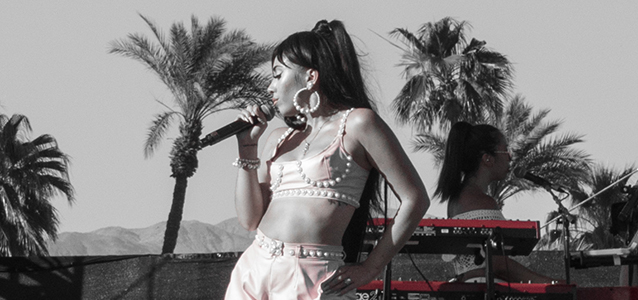 It didn't have Frank Ocean, but Coachella 2018 may have beat out 2017's FYF fest for best festival lineup I've ever been to. Beyonce, SZA, Jacob Banks, THEY., Kali Uchis, Daniel Caesar, Tom Misch, Jorja Smith, ODESZA, Vince Staples, Jessie Ware, Miguel, Kamasi Washington. That's not even half of who I loved, so here's most the rest.
Let's start with Friday because chronology. It also had my favorite performance at Coachella, Kali Uchis.
I love how Kali works the stage. She's among my favorite performers, including Jacob Banks, Anderson .Paak, Tom Misch, and DUCKWRTH. I've seen Kali at The New Parish and The Fox in Oakland, but she had a lot more competition this time at Coachella.
Most loved Beyonce most, but Kali Uchis had the moment for me. She always does. Every time I've seen her I'm always caught up in her singing and stage presence. She keeps me the whole time. That barely happens ever for me. Too much on my mind.