with a playlist of Ta-ku favorites
Posted by Zechmann in Electronic, Live
Sep 20th, 2016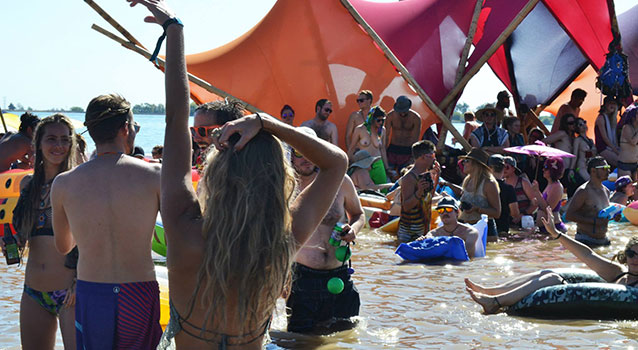 Last year I desperately wanted Madelyn Grant to play with Emancipator at Symbiosis Gathering. The two had just come out with Seven Seas and it would have been magical to see. It didn't happen there, but a few months later the two played together at The Regency in SF. I even hung out with her for the day. It was surreal.
This year Symbiosis brings us one of my favorite producers and performers, FKJ, who also created a song with Madelyn. I think we need to get her out here again. Probably won't happen though with the amount of pull, money and time I don't have, but there will be plenty of other people to check out.
And not just music. Last year some of the most engaging activities were the panels. I didn't plan out my schedule then, but I did now. Not that schedules ever go to plan.
+ a playlist with my favorite RAC
Posted by Zechmann in Live
Sep 13th, 2016
I was a big fan of Lenny Kravitz back in middle school. And what I mean is I listened to Fly Away on repeat while playing Beetle Adventure Racing on the N64, and I played that shit often. That's a fan when you're 13.
When I saw him on the lineup for Kaaboo, I was pretty set on going, but Jimmy Buffett sold me… My Uncle is one of the biggest Parrotheads on the planet, or at least Minnesota, so I have to see what he's all about.
Lenny Kravitz and Jimmy Buffett aren't the only two the lineup has to offer. Kaaboo's long list of talent stretches from Hall & Oates and Macy Gray to Aerosmith and Ludacris, none of which are playing together (or are they).
The comedy is right up there too, I gotta see Garfunkel & Oates, but there is one thing missing for me. The electronic acts. My almost perfect lineup was about 20 miles South of Kaaboo, one year ago in San Diego, CRSSD fest, and this electronic lineup looks nothing like it.
There is one producer I want to see. Even though he produces a lot of pop vocals that aren't for me, with over three hundred tracks on SoundCloud, RAC had a handful that I like, especially that Zee Avi remix. Memories.
featuring Roman Kouder's great music (with a decent pitch)
Posted by Zechmann in Music Education
Aug 31st, 2016

I get a good amount of pitches from artists and I'm not the best about responding. I barely read what they have to write (pro tip: keep it short), mainly because they all say the same shit. It's flattering they've found me, but get to know me first. I promise I've got good music. And if I don't, then who gives a shit about me anyways.
The best advice I can give to artists about pitching bloggers is to treat your promoting as an art as much as you do your music. I know you want to spread the net wide, and fast, but you don't compromise your music to get more fans, so don't with your relationships to the people that are here to help (sometimes, when they like your music).
This is not to call out Roman Kouder, but his typical marketing strategy clouded his great music. I liked a few of his tracks before, but thanks to Darren of Tipsy Tortoise, I listened to a song on Roman Kouder's SoundCloud page and kept liking each song after.
The best guys singing soul, because Frank
Posted by Zechmann in Compilations, Soul
Aug 22nd, 2016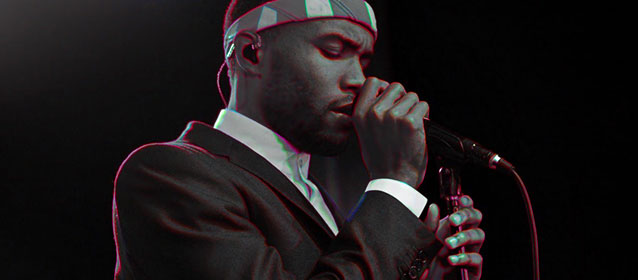 A few days ago I had the bright idea of making this list to hold us over until Frank Ocean dropped his album. That day it did.
The reason I love Frank so much, and why I'm overshadowing all these other artists for him, is because there's a difference between him and them, for me. All of these singers have at least one good song, but it's the song, not their singing, that I love. With Frank it's different. I just love hearing his voice. On anything. Few other singers do that for me.
Not to discredit any of these artists. All of them have that potential, especially Breezy Lovejoy. Now known as Anderson .Paak. It took me two years to come out with another list of favorite male singers. Still got a lot of catching up to do compared to my favorite females.
Only one thing comes before the music
Posted by Zechmann in Live
Aug 16th, 2016

Outside Lands 2016 hosted my long awaited show from The Knocks. I had a run in with one of the members, Patts, on my blog almost six years ago and it was a major influence for what I do on here now.
He didn't like what I had to say about Chiddy Bang's remix of The Knocks 'Dancing With the DJ' and told me "if you don't like it don't post it." I get what he was saying and as much as I stand by my words, I haven't posted a single track I haven't liked since (maybe one). I don't give a fuck about music I don't like (fuck might be a little harsh).
Their performance may not have been the highlight of OSL (he's next), but it was so much fun to party with The Knocks & friends in the sun at Golden Gate Park. And they played all the hits, 'Comfortable' being one of my favorite dance songs of all time.
Groovy dance remixes
Posted by Zechmann in Compilations, Electronic
Aug 4th, 2016

The first playlists on Silence for the first few years were all best of year. In 2014, it turned into focusing on best of genres. Over the past year, I've tried to be more creative about it.
This list is really just remixes of famous songs in a groovy house kind of way. But not titling it so specifically allowed me to broaden the song selection, which made room for more fun things to dance to.
How do you define G house
Posted by Zechmann in Electronic
Jul 22nd, 2016

My obsession with EnormousTunes has been growing over the year, but another music fanatic friend first told me about them before that. She made a list about this time last year and I can see now what she saw back then, especially with artists like Calippo, Sons of Maria, Nora En Pura and Me & My Toothbrush on both of our lists. Frey & Croatia Squad are my top two though.
EnormousTunes reminds me of Ghetto Funk in that the label defines a genre, but where as Ghetto Funk is also the name of the genre, EnormousTunes is what I think of when I think of G house. If I had to describe G house: a kick that comes from the gullet or gutter (gully?), something like that, falling on the tech/no house sound. A lot of them are remixing classic rap songs, also like Ghetto funk. But going through Enormous' SoundCloud page, I realized that's not all they do.
I found a lot more styles of house in there. This list starts with the best, gets into old disco & rap turned house and ends on the deep side.
Do you start with the hit or the favorite first
Posted by Zechmann in Electronic
Jul 18th, 2016

The first track on a playlist is an important one. The majority of people probably don't get passed it, so you got to set the tone right away. I usually do my personal favorite song, but I always have reservations with that. Autograf is a good example.
Metaphysical is a perfect start to Autograf's music. It's not a remix of a popular artist and has a beautiful singer that doesn't get old & irritating after a while. The Autograf trio has about nine other songs worth featuring, but only one hits heavier far above the others. Their Temptation remix.
I like their remix of 'Ain't too Proud to Beg' so much it's sparked another playlist I've been compiling: think the best of Motown with some heavy house. This list, however, is based off all of Autograf's music.
Finally got to see Kaytranada and Mayer Hawthorne
Posted by Zechmann in Live
Jul 12th, 2016

Kaytranada ditched out on me and the rest of the crowd in two different locations. Once opening for Disclosure at The Greek in Berkeley and the other this past year at Symbiosis. Finally, I got to see him live at Mamby, the festival's second year on Lake Michigan in Chicago.
My expectations weren't too high for Kay. My favorite producers DJing live haven't been anything phenomenal at festivals in the past and going in with high expectations is a recipe for disaster (see Mayer Hawthorne). However, I was pleasantly surprised to see how well he kept the crowd bouncing.
Bass is what gets people moving. I've seen plenty of it, but Kaytranada live was the most stark example. When the bass wasn't bumping the people weren't bouncing. Get that signature kick in there and Kaytranda has the crowd in a jig. Guess this is why house music and its many iterations are what we love to dance to most. Except Bill Withers, of course (soul music) […]
House that hits the depths of our nature
Posted by Zechmann in Compilations, Electronic
Jul 8th, 2016
Odesza's Above the Middle was my first love of theirs and even though it starts off rocky, as I originally pointed out, once the vocals kick in it's the sound that inspired this list. Especially hearing it live at Outside Lands in 2015. Ever since hearing it first back in 2013, I've found a set of songs just as inspiring.
The whole thing reminds me of a dream I had at least 10 years ago. It's probably the most vivid dream I've ever had. I a woke (in the dream) falling from the sky, but I wasn't frightened of falling. More fascinated by how enormous the sky and ocean were around me. I remember there was a castle in the distance (yes, like the Disney one). It was like I was falling to get there. It's also the most beautiful dream I can remember.