The best place to discover & rediscover music & people is live
Posted by Zechmann in Live
May 31st, 2023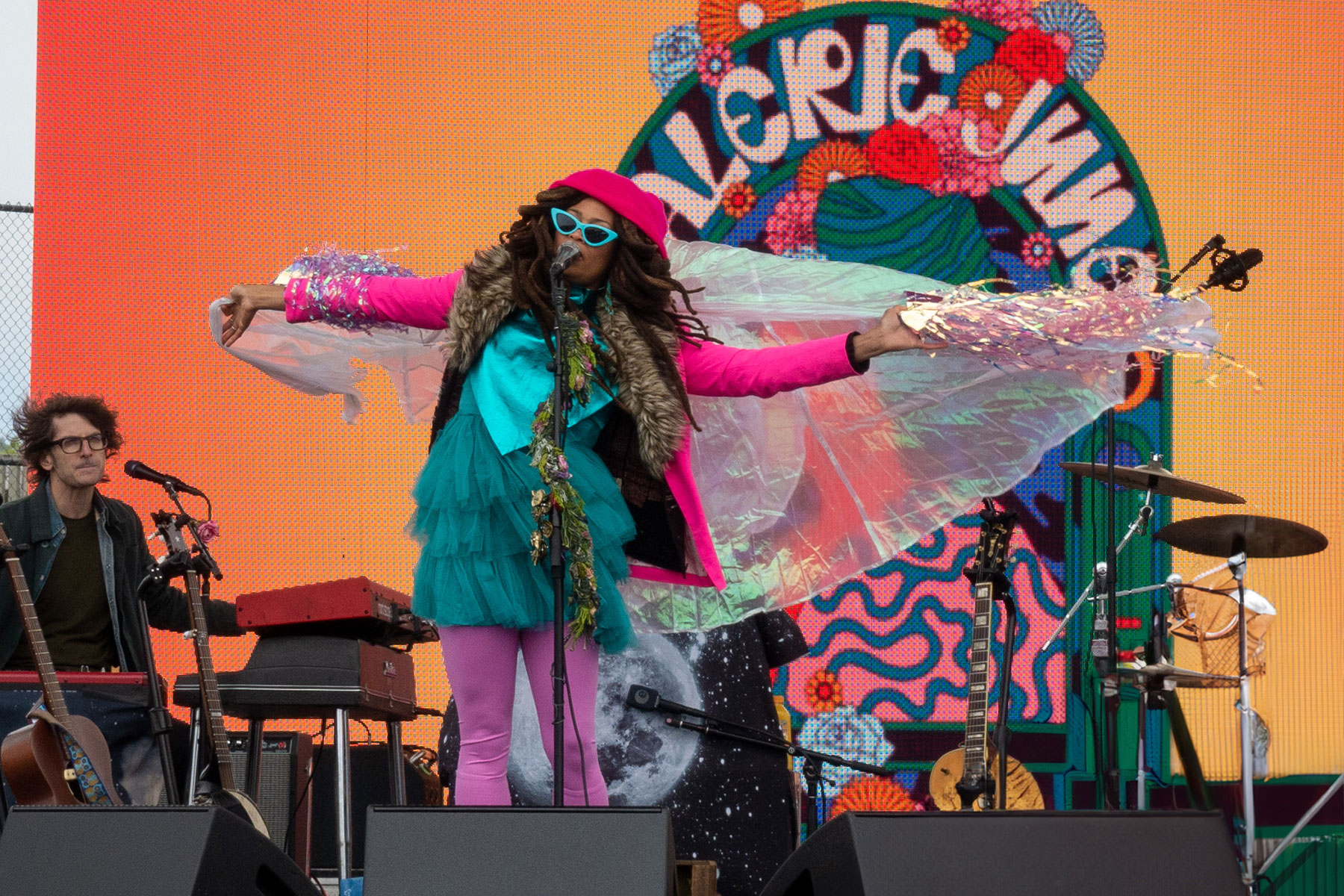 We go to music festivals to see the musicians we love, but it's also the best way to discover new music.
I remember seeing Durand Jones & The Indications for the first time at Outside Lands in 2018 and then the following SXSW twice. My partner and I have been so obsessed with the group that their song "Is It Any Wonder?" was the second song at our wedding's first dance ("Suavecito" was the first). I went to the second annual Mill Valley Music Festival to see Durand Jones's solo set, but even better to see something new.
I always jump the gun on these festivals and listen to all of the artists beforehand. My most highly anticipated performance was the psychedelic African rock ensemble from Oakland, Orchestra Gold, but there were a few other notable new discoveries including The Dip and Valerie Jones – all of whom you can see live video of below.
More Meaningful Than the Melody
As I just pointed out on my SXSW recap, music festivals aren't for music. When it comes down to it, the music sets the scene better than any other showcase of an artform, but it's still second to how the crowd all interacts with each other.
Mill Valley put on a festival vibe I don't see often, more family-friendly, and I appreciated the small social gestures they included to get people playing together – a game of bags (cornhole) or the many other pockets of people gathering around some common art, including food. Except for the burger, that was no good.
The festival wasn't just for finding new people, but a place to nurture old relationships. I've known Stephen Aronsen of Balanced Breakfast from the days of SF MusicTech (around 2014), where he'd draw caricatures of the panelists. I was jealous then, but his Balanced Breakfast has introduced me to many musicians and is one of the most genuine community of musicians I've seen come together across the country. Check out his big mug with my gal in the slideshow below.