As good as his artists
Posted by Zechmann in Disco, Electronic
Jul 31st, 2017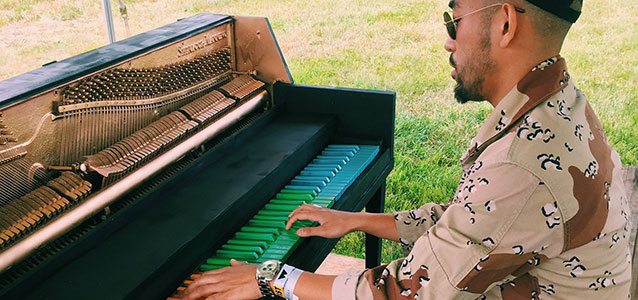 The future of electronic music seems to be over exposed synth (for now), but good producers pull it off. Pat Lok goes with a disco-house/pop approach and brings in some beautiful vocal collaborations for his latest album, Hold On Let Go. Realistically though, how many of his songs am I gonna be listening to in five years? One. Well, probably two or three, but one has a more dramatic effect.
I recently finished Dr. Dre & Jimmy Iovine's documentary, The Defiant Ones. In it, Dre says a perfect line to sum up why one of Lok's songs stood above the others. "Every producer knows that you're only as good as the artist you're working with." And how Claire Mortifee's lines are laid on top of 'My Own Throne' gets me giddy every time I listen. Her lyrics are an instrument played well.
Can't wait to hear what's next from Pat Lok. And who's next.
[soundcloud url="https://api.soundcloud.com/tracks/272600577" params="color=000000&auto_play=false&hide_related=false&show_comments=true&show_user=true&show_reposts=false" width="100%" height="20" iframe="true" /]