Comedy Central's first comedy & music festival
Posted by Zechmann in Live
Jul 11th, 2017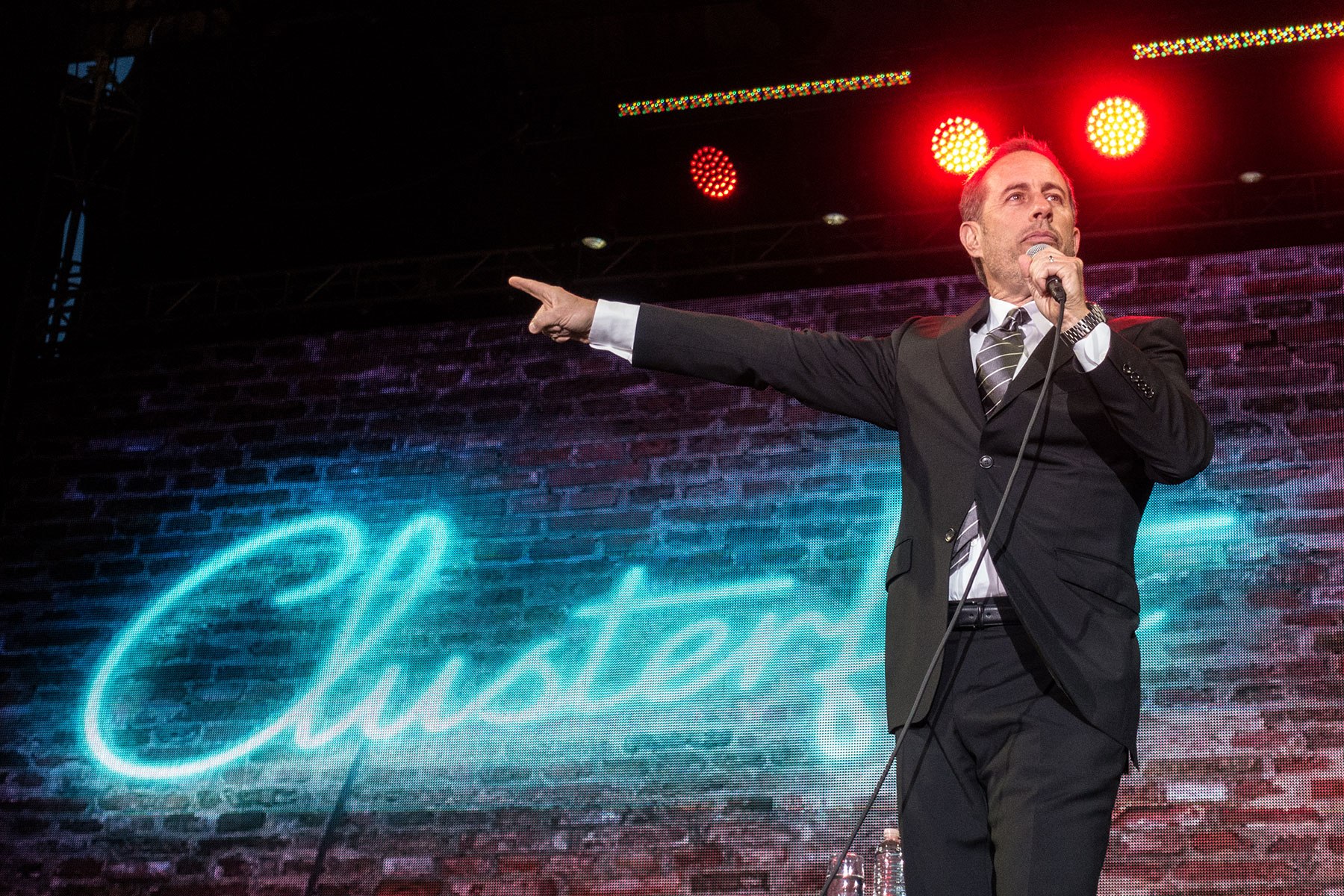 I love how Comedy Central can make a fool of themselves. The logo they've had since 2011 represents its goofy humor well, a lot like the name of their first ever comedy & music festival, Colossal Clusterfest.
For its first year, it wasn't a complete cluster fuck, even though the comedians took full advantage of the name. It actually felt like there was more to do than at most music festivals. From visiting a replica of Seinfeld's original set, which did seem to be a cluster fuck of a line, to a dating show where a comedian represented each of the contestants – I signed my friend up. But the best was still in the comedy and music shows.
Rap & Comedy Mix Best
Comedy and music don't usually mix well, at least for music's sake. A bit of comedy in music can work, but when the comedy is as hyped as the music, the sound usually falls short. I do think comedy compliments rap well.
My first memory of Lil Dicky was when my cousin texted me that I had to check him out. To be blunt, I'm not into many white rappers (different discussion) and I've never gotten a recommendation from my cousin about any music, let alone rap. But I ran into Lil Dicky's music video for Pillow Talk, now I see where the mainstream appeal is warranted.
Comedy and rap are closely related through storytelling and delivery (and controversy). And I'm sure Lil Dicky is my start to much more combining of the two arts. Although I still can't take his sound that seriously, but I think that's what he's going for.
"When I say abortion, you say no choice."
– Lil Dicky
How to get the hook up next year
Clusterfest's Colossal stage featured most of music and comedy's main acts. The first 30 rows were reserved seats, but not many people knew the secret on how to get 'em.
About an hour before Chromeo went on stage, we had to figure how the whole thing worked. We asked a few people on security, but most had no clue. We finally found the right supervisor and she told us to stand in some line that lead nowhere.
People kept coming up to us asking if this was the line to get into Bill Burr, who was closing out that night. I thought it was just for Chromeo and told people that. Turns out, it was for the rest of the night.
The next day they switched up where the line was, but wouldn't tell anyone until they started letting people in. Getting friendly with security guards and coordinating with others who knew the game too allowed us to get even better seats for Tegan & Sara, Hannibal Buress and Seinfeld. But half the fun was trying to figure out the game.
Lesson for Clusterfest: find fun ways for the people to get the best seats. Lesson for the people: ask questions and keep pushing your comfort zone to find the answer.
——