CRAZY / CATCHY
Posted by Zechmann in Indie & Pop
Oct 12th, 2017
We put a Rock Show playlist up to highlight some of 2017's best rock singers w/ a guitar, but I only had one woman on there, who I saw at SXSW, NINET. Now I have two. Or one for the next list.
I didn't plan to go to her show until that night. I really didn't plan at all, but a friend I found through music told me he had an extra ticket last minute. I saw one of the music videos and I went.
SHEER MAG's video was catchy, but going to her show live was a blast and the crowd even more. They went crazy.
Jack ya Booty
Posted by Zechmann in Electronic
Sep 29th, 2017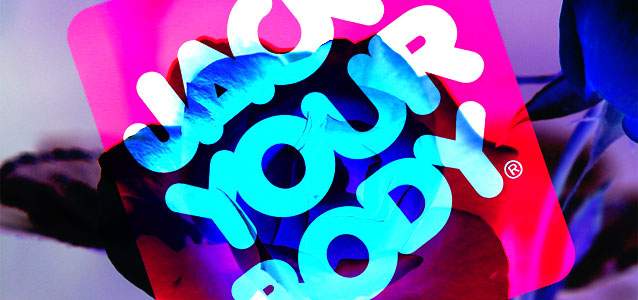 I love house music. I also hate it. It's some of my favorite music to dance to, but a lot of it sounds like shit (made for drug use).
Over the eight years this blog recently turned, we've tried to break up house into sub-genres. It's tough, on the verge of impossible, but it's important. Genres are more of a shade of something than a hard line, but it's how we discover music, tie it into a pretty bow, and call it a playlist.
My annual disco mix is probably my favorite. I don't get enough of the harder bass out, but one's coming soon. The softer, sexier stuff is probably put out most often, but this one right here is what I would define as straight house.
Even though some of it's called g-house or tech house. Where the beat sounds slightly stepped back.
Grown from Oakland
Posted by Zechmann in Hip-Hop, Live
Sep 25th, 2017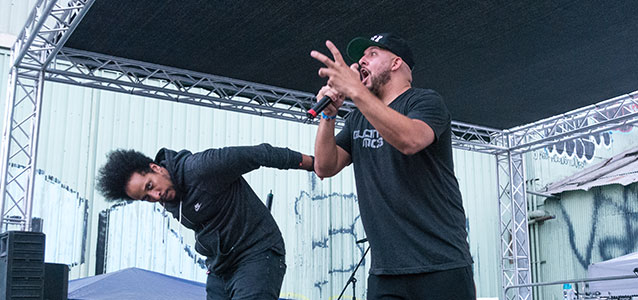 I talked about 2017's Hiero Day with my manager at work, who use to be on Hieroglyphics's label. We talked festival logistics, from pricing to setting up stages, and what makes a festival last. The one thing Hiero Day has above any other festival is its community.
Not many rap groups get a day commemorated to them by their city, and in turn make it a day of giving local musicians & artists a platform to show off their work. It's a festival that's grown from the area rather than copied and planted into the scene like many other festivals.
Soul from down under
Posted by Zechmann in Indie & Pop, Soul
Sep 19th, 2017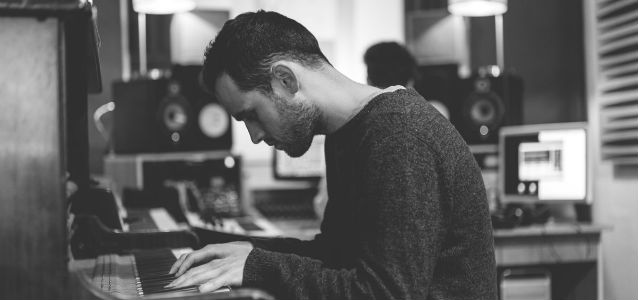 The first time I heard about Jordan Rakei was through singer Madelyn Grant. The two at the time were recently featured on FKJ's EP, Take Off. I wasn't a big fan of his song "Learn to Fly," especially compared to Madelyn Grant's "Waiting," but it gave me my first look into his songwriting skills.
Since then Jordan has been featured on Diclosure's "Masterpiece," as well as worked with a handful of other talented producers, but I know of him primarily through his podcast with Tom Misch, Alpha Mist & Barney Artist: Are We Live Podcast. These guys are a powerhouse in the UK music scene, even though Jordan is originally from New Zealand, and their podcast is good insight into their world.
with other acts Lee Fields, Khruangbin, and Solange
Posted by Zechmann in Live, Soul
Sep 8th, 2017
I went to Outside Lands for its 10th anniversary to see the Gorillaz, but I ended up getting too drunk and ruining it for my girlfriend. Fortunately, I turned it around day two and three, so that's good. Especially day three.
For most long weekend festivals, one day usually has the best performances, often more than the others combined. We started off the last day of Outside Lands with Lee Fields & The Expressions, Khruangbin in the afternoon, and Solange at night, but nothing mattered that day more than Jacob Banks. It was his weekend.
Or for a country road / midnight stroll. So many chill melodies
Posted by Zechmann in Electronic
Aug 31st, 2017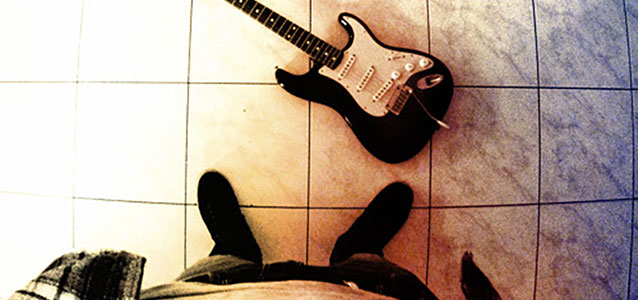 GlobulDub hasn't gotten every sound perfect, but he has more melodies than just about any other beat maker. It's not just the melodies, but his counter melodies. How the two play off each other, and how it progresses. Something important to any beat, and any song.
His music has a different texture of beauty each track. Something made for the beach, the country road, or a midnight stroll. –For the #keywords–
Beats & Blushes
Posted by Zechmann in Electronic
Aug 25th, 2017
Someone get this man a voice. Laster can play a guitar well, surround it with a beat, but I doubt he sings or raps as well. Ya never know though.
His beats are both inspirational yet relaxing and his guitar melodies drive it all. I've noticed that with my favorite beat makers over the last few years. They know how to create a good melody on guitar: FKJ, Tom Misch, Josh J. The list goes on and some day I'll make it.
I usually throw songs like his on a beats playlist, as I will for a few, but Laster's consistency in good music far exceeds any of his kind. I just about blushed hearing a few of his guitar rifts.
Must see Duckwrth & Thee Oh Sees live
Posted by Zechmann in Live
Aug 10th, 2017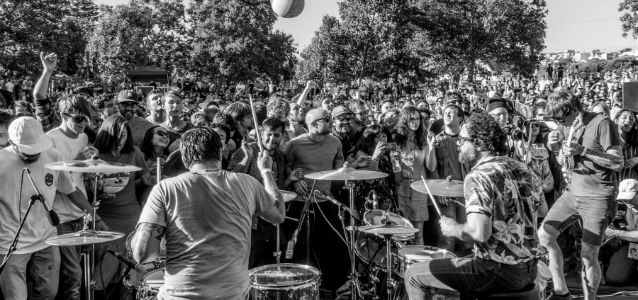 Phono del Sol is a boutique, one day festival at Potrero del Sol park in San Francisco. I planned on going to the festival in 2016 to see Adam Vida, but lived in the peninsula at the time, which was apparently too long of a trek for me that day.
2017 was for DUCKWRTH. I had never interviewed anyone in person and I had to save it for someone special. It was an enlightening talk and energetic performance. Thee Oh Sees also had an eye stunning set, but the most beautiful thing wasn't any of the acts. It was behind them.
Both of the two stages at Phono were set behind lush green backgrounds, also called trees and shrubbery. DUCKWRTH and Thee Oh Sees set were especially beautiful with vines covering the stage. In an age of electronic producers djing in front of lit up metal walls, it's nice to stare at something natural for an hour long set.
Jam with guitars or something like it
Posted by Zechmann in Compilations, Indie & Pop
Aug 2nd, 2017

Serious question. Listen to the playlist. Would you consider it rock music? 1-10. Now rate how much you like the tracks. 1-10. I hope at least the second number is higher than the first. Let me know.
It may not be traditional rock, but all the tracks have some tie in, loosely. The list starts with blues & alternative, gets into indie & soul, and ends on electronic. Most of the tracks have a catchy guitar melody and unfortunately all male vocalists, except one. Ninet, the only one I've seen live.
We tried to address a similar problem with female producers and currently trying to find women who can rap. If I ever get enough rock on my list, I hope can bring awareness with that too.
As good as his artists
Posted by Zechmann in Disco, Electronic
Jul 31st, 2017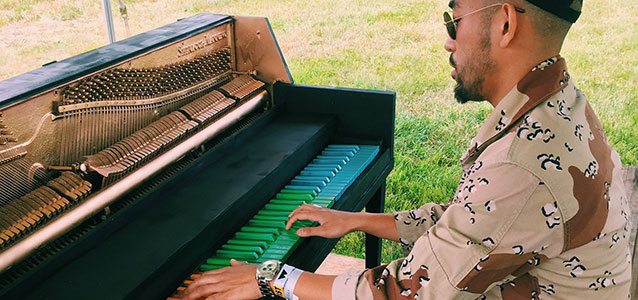 The future of electronic music seems to be over exposed synth (for now), but good producers pull it off. Pat Lok goes with a disco-house/pop approach and brings in some beautiful vocal collaborations for his latest album, Hold On Let Go. Realistically though, how many of his songs am I gonna be listening to in five years? One. Well, probably two or three, but one has a more dramatic effect.
I recently finished Dr. Dre & Jimmy Iovine's documentary, The Defiant Ones. In it, Dre says a perfect line to sum up why one of Lok's songs stood above the others. "Every producer knows that you're only as good as the artist you're working with." And how Claire Mortifee's lines are laid on top of 'My Own Throne' gets me giddy every time I listen. Her lyrics are an instrument played well.
Can't wait to hear what's next from Pat Lok. And who's next.