When someone pops up in the places you love
Posted by Zechmann in Soul
Jul 24th, 2017
Leven Kali has three strikes going for him. One, with his single that introduced me, 'Mine.' Second, a few months later he performed 'Joy' on Colors Berlin – a collective that hosts musicians to record a live set of a song against a clean colored background. In Kali's case pink. Which repped him well. The final nail of approval was a tweet praising him from Ebro, a host on HOT 97 and Beats 1.
I went through Kali's catalogue after his name popped up a third time, which is usually what it takes, and his music is starting to stack up. Although there's a lot of collaborations with shit rappers crowding his sound. It's good for exposure though, but he soon won't need it.
Savant in Style
Posted by Zechmann in Electronic, Soul
Jul 13th, 2017

We mainly highlight artists over singles now, which has given us different criteria to look for in what to feature. Mainly, more than just a few singles to show off. Something I see more with vocalists over instrumentalists or producers, but Masego does it all.
But like most musicians I pick, I love his voice most. He's got personality that's an artist's dream and it shows through his voice.
He played with Goldlink at Coachella this year and the two are some of the finest record makers, live performers, and make some of the finest sounds with their voices.
Comedy Central's first comedy & music festival
Posted by Zechmann in Live
Jul 11th, 2017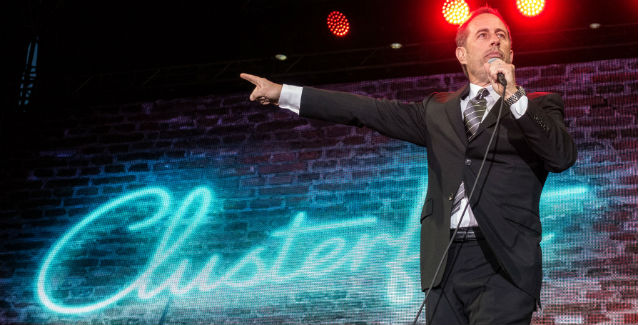 I love how Comedy Central can make a fool of themselves. The logo they've had since 2011 represents its goofy humor well, a lot like the name of their first ever comedy & music festival, Colossal Clusterfest.
For its first year, it wasn't a complete cluster fuck, even though the comedians took full advantage of the name. It actually felt like there was more to do than at most music festivals. From visiting a replica of Seinfeld's original set, which did seem to be a cluster fuck of a line, to a dating show where a comedian represented each of the contestants – I signed my friend up. But the best was still in the comedy and music shows.
Background music to relax on
Posted by Zechmann in Compilations, Electronic, Jazz
Jun 21st, 2017
Lately I haven't given myself enough time to sit back and not think. There's so much to do and it's fun doing. But you gotta give the mind some time to catch up. Hopefully this will help get me in the mood. Let me know if it does for you. Sometimes I need a reminder, and so do you.
Other listening:
Beats by Day
Late Night Beats
Late Night Jazz
Electro Relaxations
Hard times make music better
Posted by Zechmann in Live
Jun 6th, 2017
BottleRock music festival has been held in Napa for the last five years and it's damn fancy. It's something I've been trying to get to for years, but unfortunately 2017 came around a difficult time. My girlfriend's friend had recently passed away. We missed Friday, but thought it would be good to get into a different space for the long Memorial weekend.
We may not have had the time of our life in Napa, where it's held, but it helped take us away from our typical routine. It gave us a chance to take a breath. Festivals aim to give you the best experience possible and to some extent usually pull it off, but more importantly they're the place to see people at their best. A getaway filled with music, food and wine. And that's exactly what we needed.
Saturday was a little rough. Trying to get a hold of where everything was and get our head out of anything too deep. Sunday we got our bearings and had someone special I wanted her to see. Fifteen minutes into Charles Bradley's set and he had her balling. I was tearing up too. Bradley has a voice even our father's appreciate, something that connects us all, that makes the deepness feel more full, especially in sadness. He made the weekend and took our mind into the moment instead of worrying about everything else.
Lovely throwback brought forward
Posted by Zechmann in Disco, Soul
Jun 5th, 2017

Some progress the old sound forward, but Gavin Turek brings it back to the 70's in her latest EP Good Look for You. But she's also teamed up with other notable producers, which gives her classic voice new flavor.
Gavin has been working with TOKiMONSTA and their juxed position in genre make for a beautiful collaboration. And even better, there are a number of my favorite young producers giving her a remix, especially Bishiclet & starRo. You know when some of the most talented music makers right now support her sound, including Mayor Hawthorne on his last tour, you know that it's not just you.
Seattle supports local music scenes
Posted by Zechmann in Live
May 26th, 2017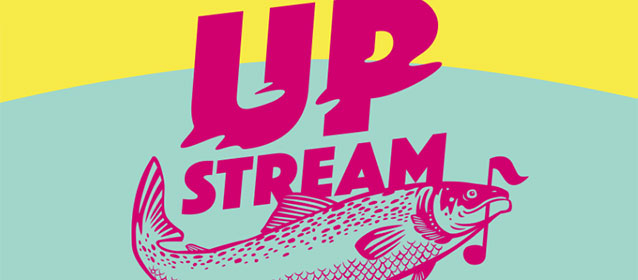 Upstream's first year was focused on educating the Seattle music scene about how technology & community are helping drive better business in music. And also gave them a place to show off their skills live. Upstream's potential is educating other local scenes by recording the panels and making an effort to distribute them online. In turn driving more people in the music industry to come, so they can in turn see what's happening in Seattle and other local music scenes.
We did find plenty of musicians this year coming from other local scenes to perform. My hometown Minneapolis had quite a few I adore, but I really only went for one local Seattle musician. Unfortunately I didn't get to see Gabriel Teodros play while I was there, but I did get to watch his panel during the summit. After, I introduced myself and had the chance to tell Gabriel how his music has affected my life and the blog. He recognized Silence Nogood's name (I hate saying it in public), but when I got back I had to look up the brief conversations we had over the years. There were some gems.
What Pop Wants
Posted by Zechmann in Electronic, Indie & Pop
May 5th, 2017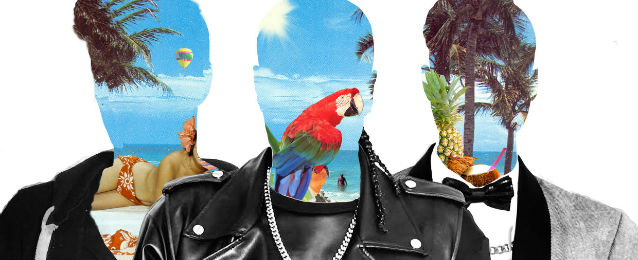 What makes pop music? Or rather what makes music pop? Pop music has gone through many different styles throughout the century, but besides a large marketing budget, the voice is the greatest consistent factor. How many hits have you heard without them? Let me know, I'm keeping tally.
It's hard to find voices that hit though. It's not about their sound, but more about how they use it (+ how catchy the lyrics are) and DiRTY RADiO is developing well. I went through their whole catalogue and even though they've had the voice for years, it took up until recently to find how to use it. Collaborations with Young Franco, Pat Lok and more are developing their sound into something that's not only catchy, but for many. Shit pops!
100,000 steps later
Posted by Zechmann in Live
Apr 21st, 2017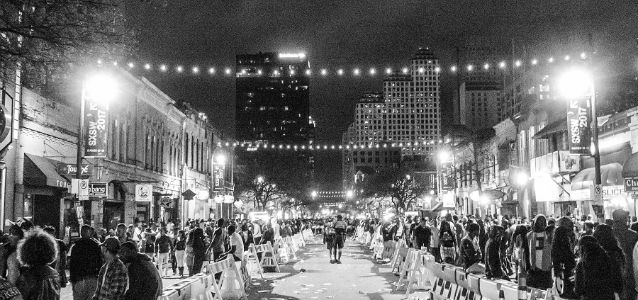 Austin's Sixth Street is where the main action happens at SXSW by night, along with Rainey St. I walked between the two and the Austin Convention Center in total of 25 miles over the four days. I was wrecked by the end, especially my feet, but I had plenty of stories to reflect on.
Covering big festivals can be stressful at the start. Making sure everything is booked and packed. The red-eye flight there. Figuring out the plan during the festival. But most of all the pressure to find a good story, and get it on paper.
It's good stress that's both invigorating and inspiring. Whether you're there for work or fun, the key is to keep an open mind & heart. There's always a story to tell, so don't stress the good stuff.
Dance to a different beat
Posted by Zechmann in Compilations, Electronic
Apr 13th, 2017

"I'm shy at first, but once you get to know me I do the stupidest, most random shit."
I saw this quote and thought it was the best description of me in one line. I even got the t-shirt (seriously). My grandfather gave me the nickname Corky when I was little and the sentiment has stuck. I'm a bit odd, as we all should be, and a lot of my favorite music is too.
Originally these series of lists were all about kawaii music, which I dubbed VAPOR + VAPOR 2.0. Eventually the playlists expanded into all sorts of music along the future/trap spectrum, split into three categories – o f f b e a t, Sex trapt, and Future glam fucks. Quirky takes a little from each.