Under the sun (over the pool)
Posted by Zechmann in Compilations, Disco, Electronic
Sep 22nd, 2014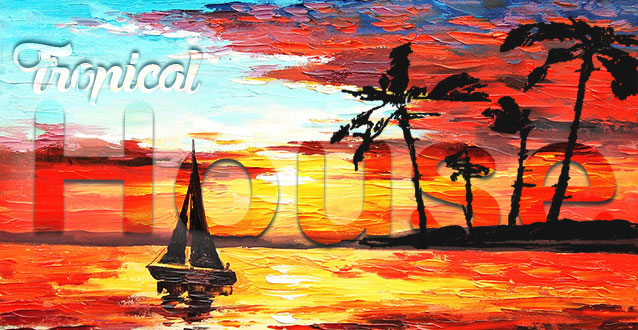 Like the iPhone every year, this is our best playlist yet! It really is.
House has been my obsession for the past few years and my favorite kind is the mid-tempo, upbeat summertime jams. Which may or may not turn out to be called Tropical House. Or Summer House. Or Horizontal Disco. It's up in the air for now.
A few tracks do stereotypically incorporate the steel drums, but we did cover more ground in summer sounds than that. We also decided this should be more comprehensive than our usual playlists because we wanted to get all the trop house personas in one place. There are quite a few interesting characters.
When a remix is not just an edit
Posted by Zechmann in Compilations
Sep 9th, 2014
I had a good talk with a few of my coworkers yesterday about remixing and they brought up a good point. A lot of remixers just don't add enough to the original to warrant credit.
So many of the remixes I favorite on SoundCloud turn out to be not all that different from its original. Often times this is because dj's are adding in simple edits, something as simple as a synth, to make the music more danceable.
The point of a remix is to take something from a song, whether it be a vocal or other memorable part, and update it into a more modern sound or flip it into a completely different style, among others I'm sure.
I actually had to get rid of a few that were originally on here because of that very problem. They brought something new to the song, but it's really the same tune, just an edit. And maybe producers should start labeling it as such.
Loving the underground since day 1
Posted by Zechmann in Compilations, Hip-Hop
Aug 27th, 2014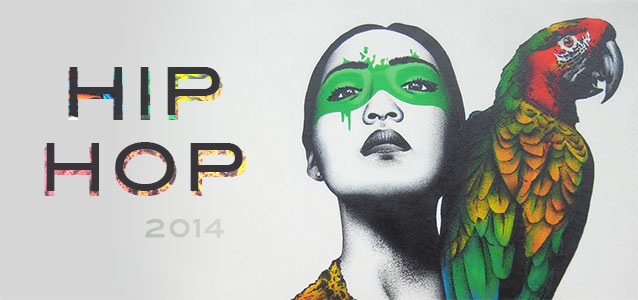 We still get a lot of hip hop submissions, despite our lack of featuring hip hop these days. We did manage to gather a good bunch to show our appreciation for the style that inspired this blog in the first place, including one of our biggest inspirations, Raw Poetic.
Now this list has as many hip hop influences as influences elsewhere, however, the emcee is our focus. The syntax & phonetics rap has brought to music is why we loved it the most in the past and why we love it the most right now.
Girl is goin' faar
Posted by Zechmann in Hip-Hop, Soul
Aug 23rd, 2014

Doja Cat wasn't on our best of last year for the very same reason she will be this year. She's always had a flow and a way with words, but now she's teamed up with some legitimate producers to have it all.
[Musically]
I feel like Peter Rosenberg talking about Nicki Minaj, before their whole shit show, but Doja's got the personality & style I haven't seen in hip hop since I started this thing. I loved her original Nunchucks this time last year, but this new album has one that might top even that.
[Beautiful]
Fulfilling all your sensual needs in SF's park
Posted by Zechmann in Live
Aug 22nd, 2014

I taught a friend a new word this week. I thought it summed up Outside Lands pretty well and most festivals in general. It's got a negative connotation to it, but a TA at my University once defined himself as a hedonist and at the time it sounded like the most honest look at one's life I had ever heard. I don't mean it in its extreme, as it's often taken, but to some extent it's what most festivals are in the business for, the senses.
This year's bass is sounding much better than last.
Posted by Zechmann in Compilations, Electronic
Aug 14th, 2014

This list is best for the late hours at the club and seems to be replacing glitch & bass music for the darker side of dance – as apposed to its more feel-good Disco House counterpart.
It really should have a two words tops title because Deep House & UK Garage is too much. I thought deep dance fit well, but I don't think I like it enough. Help me out, word people.
featuring a dozen mashups & remixes of Kanye West
Posted by Zechmann in Compilations, Hip-Hop
Aug 6th, 2014

Each year we put together a playlist of our favorites that are performing at Outside Lands, but we got bored of that this year. So we decided on putting together a bunch of Kanye mashups & remixes instead, 'cause Kanye would want it that way. Except them being remixes maybe.
A little disclaimer. For the most part, don't take these too seriously, especially the first one. Some of the tracks even fall outta sync at times, but each has their moment.
Just prepare yourself with these "unofficial Kanye collaborations" and hope he debuts his official one with Disclosure this Friday at OSL. It could happen. It should happen.
#3 is the best, by the way.
Laid back disco with a lil something more
Posted by Zechmann in Electronic
Jul 30th, 2014

'Make a Stand' reminded me of the laid-back disco guys like Chris Malinchak are pushing into popularity, but something is slowly added at the beginning to completely transform it by the end.
I don't know exactly what this sound is called, all I can think of is glam rock but in the electro sense. Not that glam rock sounds like this (I'm not looking it up). But glam with electro sounds fitting.
I actually first heard it in Jade Blue's Instinct I think.
· · · · · · · · · · · Lovely lady vocal lips · · · · · · · · · · ·
Posted by Zechmann in Compilations
Jul 23rd, 2014

Last time we tried to highlight some of the best female singers of 2013, the top one just so happened to be a man. We wanted to carry on the tradition on this list with Zhu, but decided an honorable mention would probably be more appropriate.
The rest are a fine mix of 17 female singers that have such damn beautiful voices. Every single one of 'em. How all of these ladies haven't gotten more mainstream airplay this year is beyond me, minus Lykke Li & Little Dragon, but I guess that's what we're here for and so are they.
Pop music never sounded so goood
Posted by Zechmann in Compilations
Jul 17th, 2014

For our third attempt at this list of 2014 remixes [ one & two ], we first show off our favorites and then get into some danceables, chillables and bassables. It ends with a few inspired by the movies.
Take a listen and hopefully the playlist is better than our intro to it.