Hard times make music better
Posted by Zechmann in Live
Jun 6th, 2017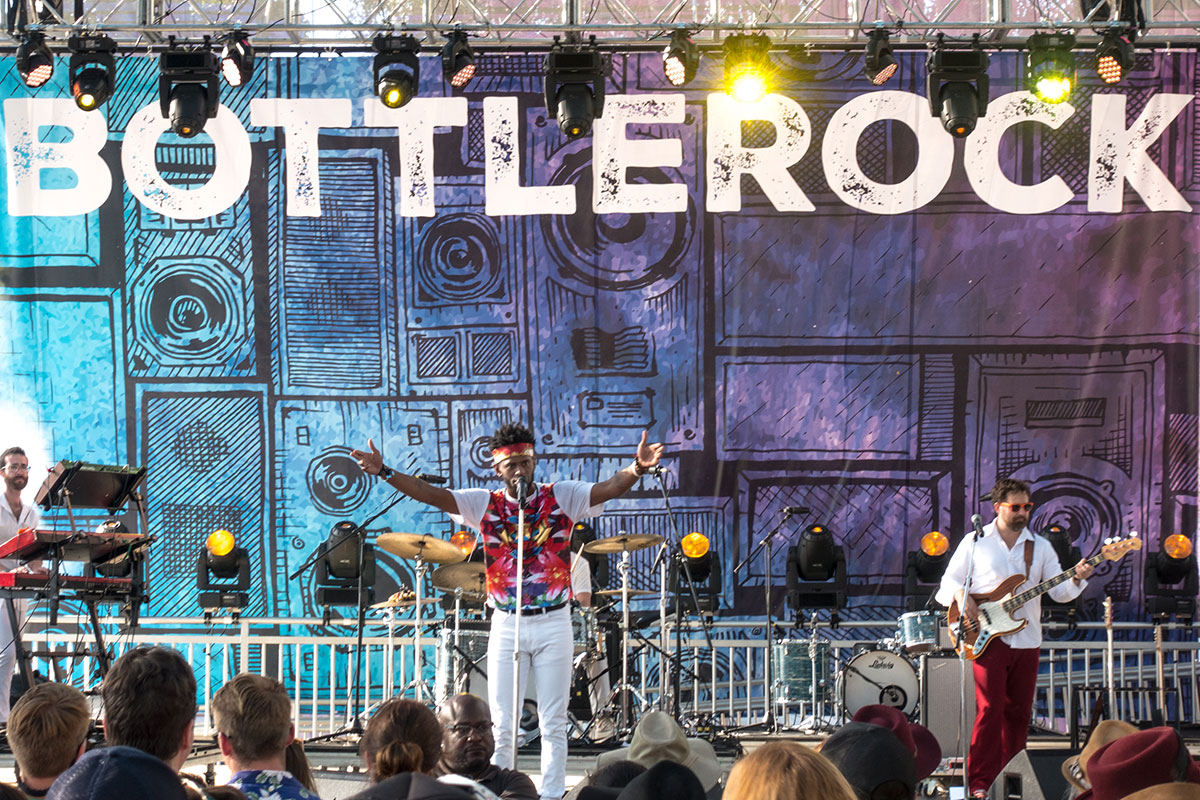 BottleRock music festival has been held in Napa for the last five years and it's damn fancy. It's something I've been trying to get to for years, but unfortunately 2017 came around a difficult time. My girlfriend's friend had recently passed away. We missed Friday, but thought it would be good to get into a different space for the long Memorial weekend.
We may not have had the time of our life in Napa, where it's held, but it helped take us away from our typical routine. It gave us a chance to take a breath. Festivals aim to give you the best experience possible and to some extent usually pull it off, but more importantly they're the place to see people at their best. A getaway filled with music, food and wine. And that's exactly what we needed.
Saturday was a little rough. Trying to get a hold of where everything was and get our head out of anything too deep. Sunday we got our bearings and had someone special I wanted her to see. Fifteen minutes into Charles Bradley's set and he had her balling. I was tearing up too. Bradley has a voice even our father's appreciate, something that connects us all, that makes the deepness feel more full, especially in sadness. He made the weekend and took our mind into the moment instead of worrying about everything else.
Pell has lyrical finess
Unfortunately we missed Pell because I'm a dingbat, my girlfriend is very familiar with this, but here's some of his best.
Pell tracklist
The Never (feat. LV Baby)
Queso
Big Gigantic – Miss Primetime
All In A Day's Work (feat.@brandundeshay)
Late At Night feat. MNEK (prod. by London On Da Track)
Basic Beach (prod. by Like Minds)
In The Morning (w/ Stephen & Caleborate)
Runaway
Coming Home (iPhone Version)