Go for the music, stay for the personalities
Posted by Zechmann in Live, Music Talk
Mar 31st, 2023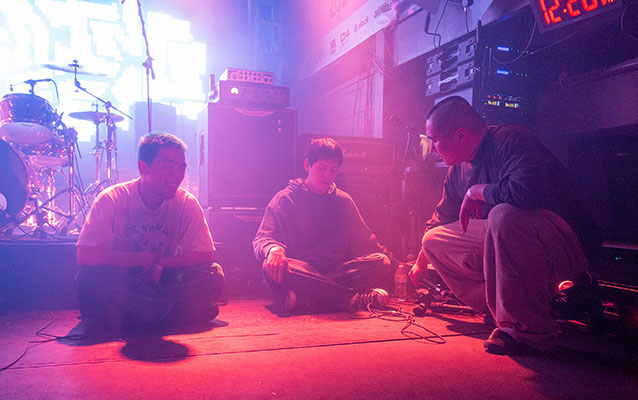 I got married a week before SXSW. We took a proper mini-moon on an island off of Mexico, Isla Holbox, but ended the trip at SXSW. When I told people the grand finale to our wedding vacation was at South by, some thought it was hilarious, others were a bit confused, and one person said I had to include it here, someone I respect very much.
I've never experienced such a heartfelt sense of community than at my wedding. People from distant parts of my partner and I's life came together and started relationships of their own. Something I've always dreamed about. Creating new communities is as important as maintaining old ones, and SXSW has become a complex, interconnected community of new and old.
I've been thinking a lot about what makes up a community. As much as I know one of the most important roles is a curator of content (like myself), someone who brings new people (and old friends) together is even more important. There's no greater gift you can give someone than introducing them to someone you know – other than giving them your time and attention.
Brian Zisk, founder of SF MusicTech Summit, has been that person bringing people together at least for me and the dozens of people he's introduced me to. He also gave me one of the most sincere compliments about Silence Nogood. One where you know they were actually listening. Thank you, Zisk, and everyone I met through him over the years.
As important as the personalities were at SXSW, the music is still the main show. I took the 1,084 artists from SXSW's Official playlist and cut it down to about 10%, which is a little higher than last year.