Go for the music, stay for the personalities
Posted by Zechmann in Live, Music Talk
Mar 31st, 2023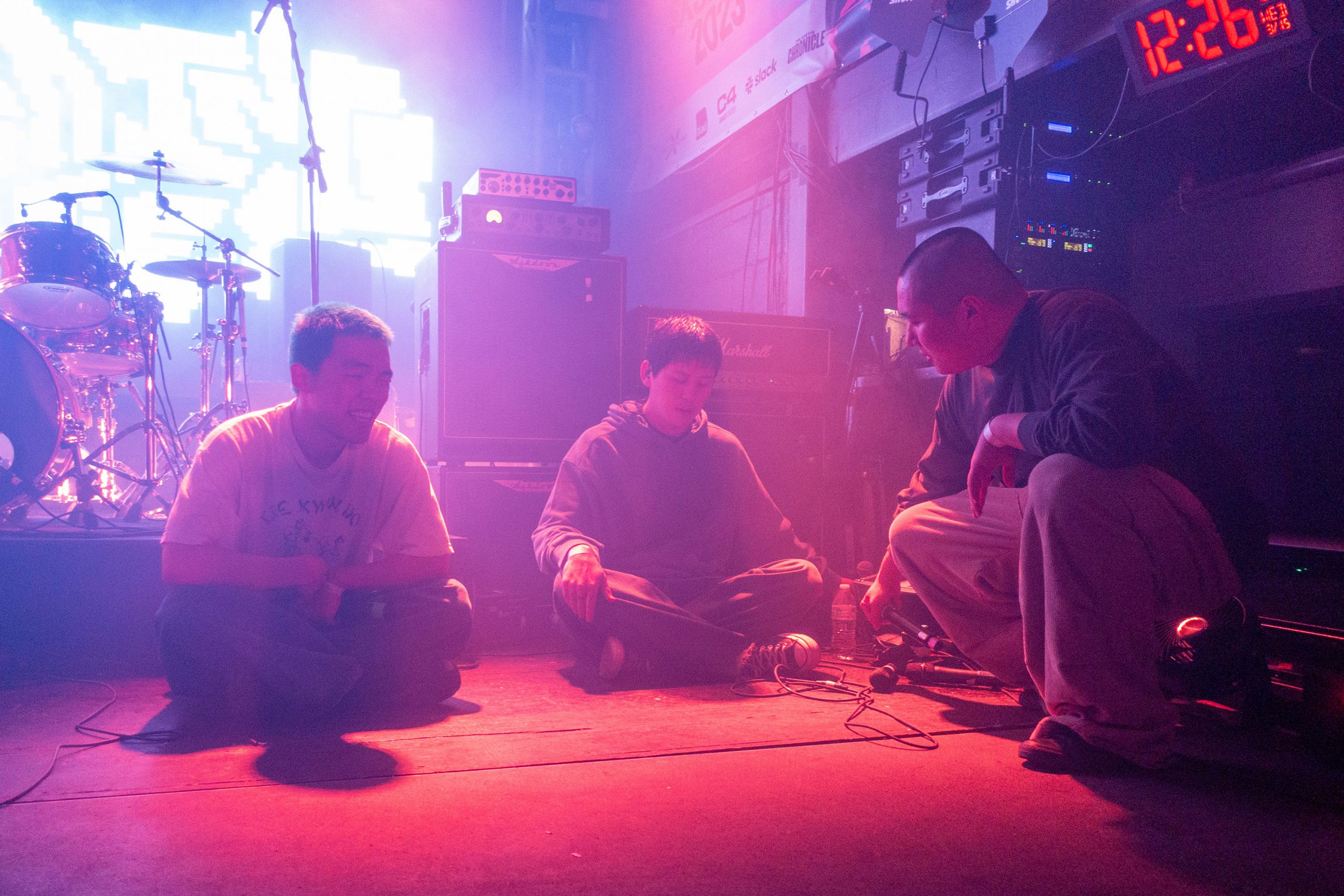 I got married a week before SXSW. We took a proper mini-moon on an island off of Mexico, Isla Holbox, but ended the trip at SXSW. When I told people the grand finale to our wedding vacation was at South by, some thought it was hilarious, others were a bit confused, and one person said I had to include it here, someone I respect very much.
I've never experienced such a heartfelt sense of community than at my wedding. People from distant parts of my partner and I's life came together and started relationships of their own. Something I've always dreamed about. Creating new communities is as important as maintaining old ones, and SXSW has become a complex, interconnected community of new and old.
I've been thinking a lot about what makes up a community. As much as I know one of the most important roles is a curator of content (like myself), someone who brings new people (and old friends) together is even more important. There's no greater gift you can give someone than introducing them to someone you know – other than giving them your time and attention.
Brian Zisk, founder of SF MusicTech Summit, has been that person bringing people together at least for me and the dozens of people he's introduced me to. He also gave me one of the most sincere compliments about Silence Nogood. One where you know they were actually listening. Thank you, Zisk, and everyone I met through him over the years.
As important as the personalities were at SXSW, the music is still the main show. I took the 1,084 artists from SXSW's Official playlist and cut it down to about 10%, which is a little higher than last year.
SXSW has become more of a music festival than a conference for me, but I went to one panel because it covered a special time 10+ years ago. "The Blog Era: Hip-Hop's Wild Wild West" panel was promoting a podcast with the same name. The panel and podcast were conceived by Eric & Jeff Rosenthal of ItsTheReal, two of my favorite podcasters of their time.
"The Blog Era" was more before but a little after 2010, and yet here I am still bloggin'. While the panel believes the independent curators of that era are long gone, in reality they just have day jobs doing it professionally for some big media company. I've done it seven years for radio & podcasting apps before doing it in video streaming today. Like creators, until we figure out how to pay independent curators properly, they'll be stuck as session musicians for Google, Facebook, and the many other media behemoths. There are still many passionate folks in front of the people who get paid, doing it free for the culture.
It's still very present at SXSW with people like Operation Every Band (and myself) helping to pick between the thousands of musicians playing at the festival. We aren't limited to blogs, but are in every nook and cranny of everything online and off– most prevalent in social media today because of its specialty for information overload. It's still a wild west mess for now.
The importance of independent curators shouldn't be stressed hard enough, but The Blog Era panel did bring up one good example of a big media company getting music curation right. Spotify's RapCaviar was a cultural force when it started up in 2015 by Tuma Basa. I can't name a single curator that has had that much influence on hip-hop or any other music than RapCaviar at its prime, but coming technologies always open up new gates.
Whether it's cutting down the over thousands performers at SXSW or the thousand more photos we took of them, layering is key to discerning such mass amounts of information. Both layering in time: it takes a while to distill things down, and layering with other peoples: getting opinions from someone else is important, but can often serve up a curveball of perspectives. Thanks to my beautiful wife who helped me do just that for all the music and photos we took at this year's SXSW.