with our list of this year's best bass music
Posted by Zechmann in Electronic, Live
Oct 4th, 2014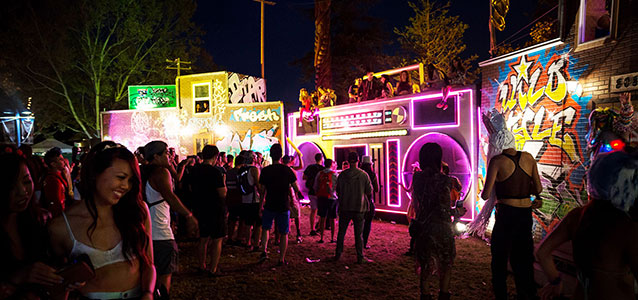 The same styles of EDM from last year seemed to dominate Beyond Wonderland this year. Mainly progressive house and various forms of bass music. I like a lot of both, but this mainstream shit sounds so manufactured. It's like old people buying into infomercials, but at least they have an excuse (they're old).
I know I sound like the typical music blogger bitchin about the mainstream, but I bring it up so someone will help me understand why people settle for this shit. There are just so many better alternatives. And a few were actually on side stages at Beyond. I guess the lack of awareness is the biggest problem.
So every year, since last year, we've put together a list of our favorite EDM tracks for Beyond. Since we've already covered house this year with our tropical house & deep house playlists, we decided to go for bass.
It does include deep house & electro funk, but we tried to highlight as much glitch & lazers & shit as possible. Just remember, bass is more for the feeling & dance than for the sound.
[soundcloud url="https://api.soundcloud.com/tracks/138373718" params="color=000000&auto_play=false&hide_related=false&show_comments=true&show_user=true&show_reposts=false" width="100%" height="20" iframe="true" /]