Must see Duckwrth & Thee Oh Sees live
Posted by Zechmann in Live
Aug 10th, 2017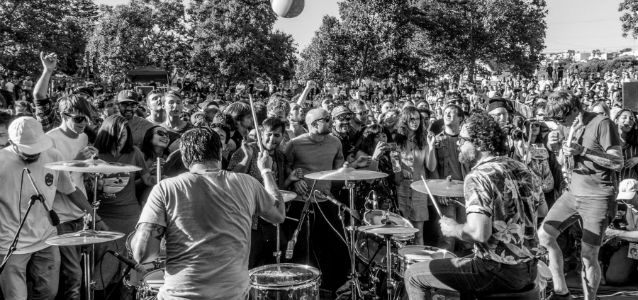 Phono del Sol is a boutique, one day festival at Potrero del Sol park in San Francisco. I planned on going to the festival in 2016 to see Adam Vida, but lived in the peninsula at the time, which was apparently too long of a trek for me that day.
2017 was for DUCKWRTH. I had never interviewed anyone in person and I had to save it for someone special. It was an enlightening talk and energetic performance. Thee Oh Sees also had an eye stunning set, but the most beautiful thing wasn't any of the acts. It was behind them.
Both of the two stages at Phono were set behind lush green backgrounds, also called trees and shrubbery. DUCKWRTH and Thee Oh Sees set were especially beautiful with vines covering the stage. In an age of electronic producers djing in front of lit up metal walls, it's nice to stare at something natural for an hour long set.