Expanding your taste in music is what South by does best
Posted by Zechmann in Live
Apr 18th, 2019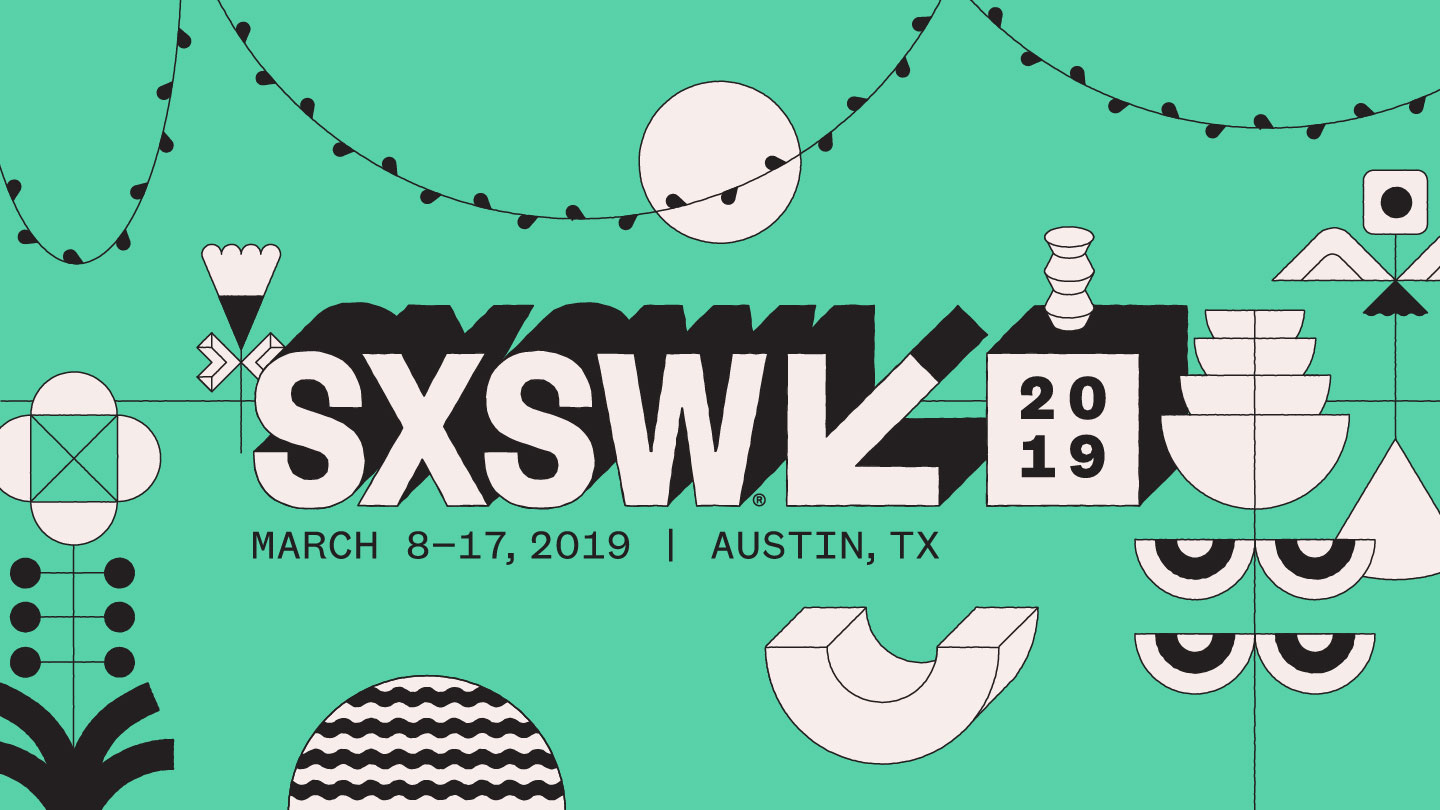 There were at least 1,466 musicians performing at SXSW for 2019. I went through every one of them and narrowed it down to 58 (just under 4%) to see.
Going through a thousand or so songs for South by, a few thousand more from Majestic Casual's catalog, and close to 100,000 songs over Silence Nogood's almost ten years, I'm developing an ear for finding musicians that aren't just an easy recommendation in similar sound and quality. But I still struggle to convince others. It's hard to convey the context in why you should listen, let alone when, but seeing musicians and DJs live is one of the best ways to do so.
My job is to guide a path for people from listening online to experiencing music live. Something I want to work on particularly hard this year and South by was my first big step.
I love hearing new music from musicians I love and from artists like them, but discovery is finding something new you never knew you'd love.
I almost didn't see Bixiga 70. They conflicted with Lizzo their first night, but I had already seen her twice before and wanted to go beyond my Minnesota roots. I'm glad I did. Bixiga was a good 40 minutes of brass & drum Brazilian afrobeat. The nine-piece band carried the room that night at the Flamingo Cantina. Something I hope to experience in their Sao Paulo home next time.
Latin music is going to become a big part of my life as well as global mainstream culture. Even though Kali Uchis started it for me, Bixiga 70 and Dos Santos (and Tommy Guerrero) are my next step forward.
SF MusicTech Summit, a yearly conference in San Francisco, has guided my growth in the music industry over the last six years. Conferences like Brian & Shoshana Zisk's summit are as thought-provoking as they are one of the best ways to get to know others in the music industry. And the best way to do that is not just listening to experts on stage, but going up to them and talking with them amongst your peers (hint: it's not always easy.)
Shoshana & Brian put on a different style mentorship roundtable at this year's SXSW, which not only allowed attendees to learn from industry experts but also with other attendees in small breakout groups. Something I'd love to see on a bigger scale next year!
One of the other attendees in my group was Mystery Girl. She's a radio host from Connecticut's WPKN that's persona is anonymous, both in name and eye color, in a world when it's never been more difficult. After getting to know her story, we got into how hard it is to keep her real name from getting leaked. I bragged that I helped reveal the names of The Weeknd and ZHU, so the challenge was on to find her name. I did it two days later, searching for her radio station's call sign in the SXSW directory. I found two people representing the station, one of which was the one and only (she's taken it down since.)
While I've sworn to never reveal the name of Mystery Girl, her real name isn't the important part. While it was fun figuring it out, getting to know her was the real treat. Names and identities aren't that important. It's the moments you make and the memories you take that matter. I think that's what the mystery is all about.
If you're not in the Bridgeport area, check Mystery Girl Radio on SoundCloud. She's a personality, on and off the show.
Check out my cameo at 2:05
2016 was my first year at SXSW and the first thing I talked about was their GO app that keeps track of all the shows & panels. The problem is there are thousands of bands and not everyone has time to go through them all, except me. Now that machine learning is integrating more & more into consumer apps, there's no better time to make the SXSW GO app more personalized.
Metadata on musicians, the venue, the person's show history, among other things are simple enough to start with. And if integrated into the experience well enough, instead of shoved into a tab, can make discovery much more easy than going through everything manually.
I ended up stumbling upon a show at St. David's Episcopal Church. It was an unexpected surprise. Instead of the raucous I usually find myself at, I got to relax on the floor of a beautiful church. It's something I didn't know I wanted so much. Experiences out of the ordinary are the most important characteristic for discovery.
SXSW 2019 tracklist
Durand Jones & The Indications – Long Way Home
DRAMA – Hopes Up
JID – Westbrook (with A$AP Ferg)
Pink Sweat$ – Honesty
Billie Eilish – when the party's over
Lizzo – Juice
Dreezy – Ecstasy (feat. Jeremih)
Leikeli47 – Girl Blunt
Chai – N.E.O.
Dos Santos – caminante
Bixiga 70 – Quebra Cabeca
Zona Tango – Acid Milonga
Anchorsong – Expo
Coastal, Jackie Mendoza – La Luz
Elderbrook – Capricorn
Ehiorobo – In This
IDK – Once Upon A Time (Freestyle) Ft. Denzel Curry
Abhi The Nomad – RUN
De La Soul – Pain (feat. Snoop Dogg)
Dungeon Family – Follow The Light
Cautious Clay – Cold War
Jitwam – WhereYouGonnaGo?
Blood Cultures – Phospholipid
Sir Sly – High
Viagra Boys – Sports
White Denim – Magazin
Moving Panoramas – Baby Blues
Har Mar Superstar – Lady, You Shot Me
Billy King & the Bad Bad Bad – Possession of Paul Revere
The Mystery Lights – Follow Me Home
Thee Oh Sees – Toe Cutter Thumb Buster
Andrew Bird – Sisyphus
The Texas Gentlemen – Bondurant Women
The Philharmonik – Mama's House
Oscar Jerome – Misty Head / Sunny Street
Black Pumas – Black Moon Rising
Mourning [A] BLKstar – Anti Anthem
Celeste – Lately
Minke – Gold Angel
Shy Beast – Leave Me Be
Laura Jean Anderson – Lonesome No More
Your Smith – The Spot
King Princess – 1950
Georgia – Started Out
Wafia – I'm Good
Mexico City Blondes – Fade
Million Miles – Ice Cream & Cigarettes
Tameca Jones – Are You Awake
SOAK – Knock Me Off My Feet
Lola Kirke – Monster
Cults – Go Outside
Tom Misch & Laura Misch – Follow
Ezra Collective – Reason in Disguise
Yussef Dayes – Blacked Out
Shigeto – Detroit Part 1
Cinnaman – Liberty
Sound Mass – Niu Melody
Kirara – Earthquake