Joey Dosik, Billie Eilish & Skratch Bastid are all amazingly different
Posted by Liz & Cory in Live
Apr 18th, 2018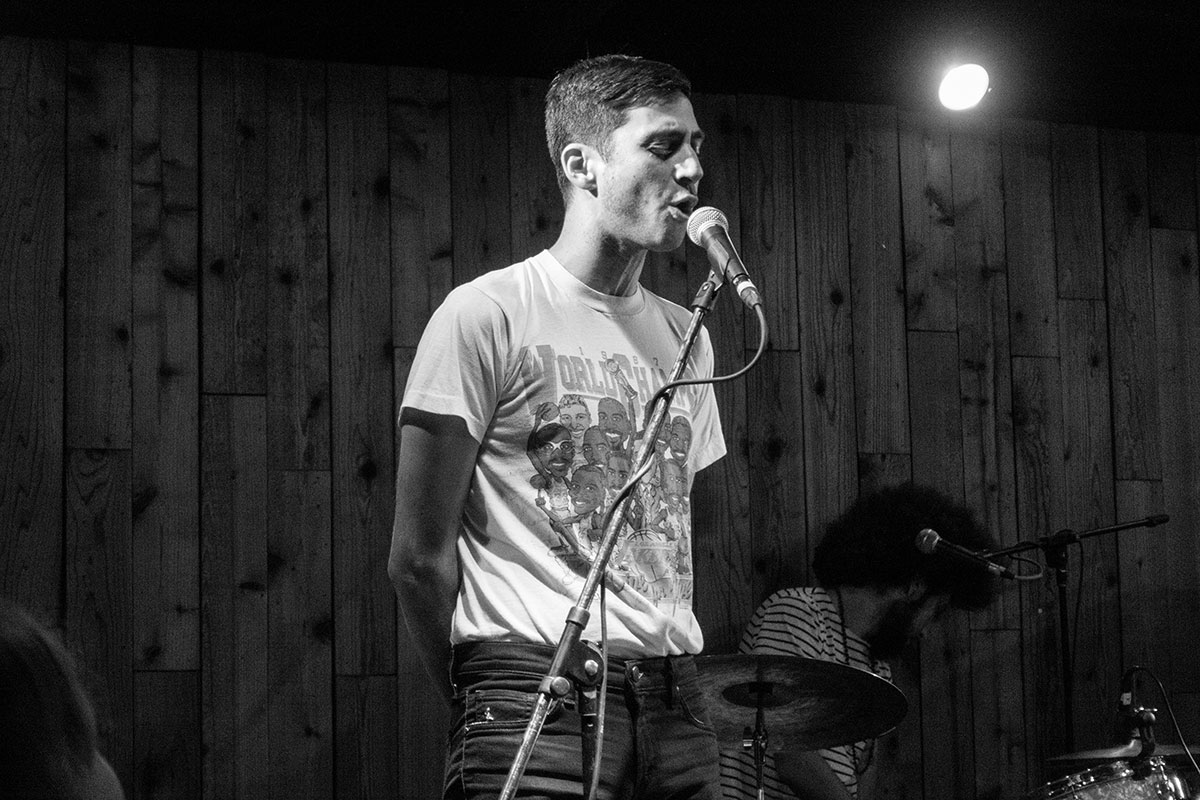 Getting to the airport is always a headache. I ran into quite a few large ones with my flight to Austin, including some asshole pulling a switchblade on a homeless guy, but one thing I realized is if you don't like the position you're in, change it. Especially if it's an asshole pulling a knife on you.
Unlike getting to the airport, getting to the first show in Austin was almost magical. Landing in Austin around 4:30, I had an hour to get to the Airbnb to drop off my stuff, Uber to the Austin Convention Center to get a music badge, and walk to Banger's to catch Joey Dosik's show. I never thought I would make it, especially given the trouble getting to the airport, but I did just in time.
I ended up seeing Dosik three times that weekend. I've fallen for a few of his tracks over the years, but seeing someone live is the other half of making a musician. Not only did his voice carry just as well live, but he had stage presence. His demeanor opened up his personality, and love for basketball. It showed a person behind the voice. Making the experience all the more personal.
Billie Eilish, girl wonder
Howdy y'all, Garcia here. First time writer, long time listener. As a festival noob, I didn't know what to expect for my first South by show. Short-girl concert goer worries ensued: Would my carefully planned platform sandals be tall enough for me to see? Would I get pushed aside because someone didn't see me there? And then, the crowds parted and we got a perfectly perched spot on the balcony overlooking the stage.
I didn't know much about Billie, but from what Cory told me, she was young and quickly making a name for herself. I was just excited our first show was a badass chick who seemed to have everyone excited (I'm partial to female artists, sue me).
She didn't disappoint. With a "i-don't give-two-fucks" attitude and a crowd full of people in the palm of her hand, you would never think Billie was only 16 years old and in her first few years of performing. Her sweet, fairylike voice contrasted with her hard energetic style was infectious. There's something about her voice that reminds me of my brooding college days, but there's something about her live performance that reminds me of my not so brooding college nights where I gave boys hell by showing them I was a badass to be reckoned with. And I still am.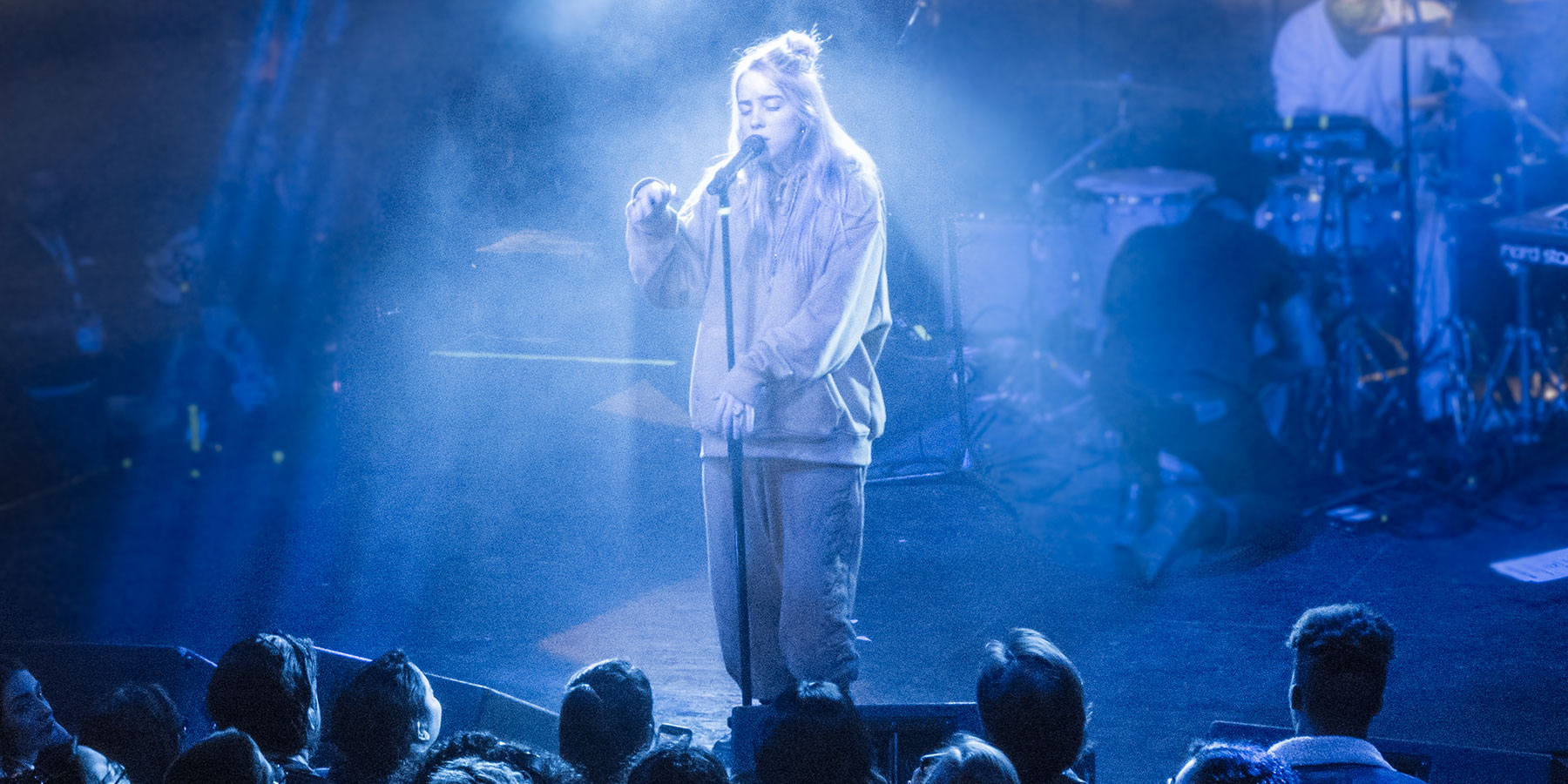 DJs are for Dancing
I've gotten flack from friends and performers before about not dancing at shows. Sometimes musicians pull off a dance-worthy set, and sometimes I dance. But most of my dancing comes from a dj, and not many of those either. I don't know the dj scene as well as the music scene, but I know as many great songs as there are out there, there are far fewer people that know how to mix one just as well into another. Curators and djs are highly underrated in an age of so many songs.
Skratch Bastid knew how to turn a tune when he opened up his showcase, Bastid's BBQ. I've loved his mashups since I started this blog, and his dj set was one of the funnest times I've had dancing with other people. I'm usually dancing alone. A whole crowd of us were flailing like no one was there, and Skratch Bastid was loving it as much as we were.
He was so damn fun, I didn't get any good pics or video to post here. Now that's a sign.
Plans for Next Year
Next year at SXSW, I'd like to make sure at least one of three things happen. One that probably won't happen, one that could, and one that better. Running our first showcase, speaking at a panel, and getting Madelyn Grant to SXSW 2019.