Beyonce, SZA, and Kali Uchis were the best, but not the only
Posted by Zechmann in Live
Jun 4th, 2018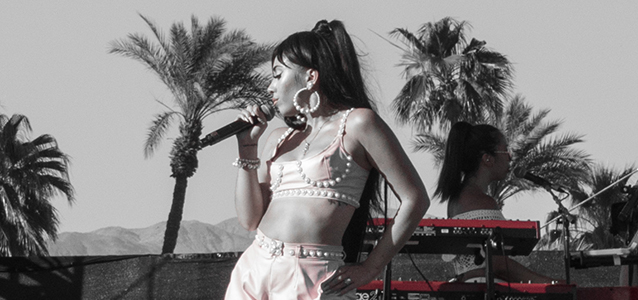 It didn't have Frank Ocean, but Coachella 2018 may have beat out 2017's FYF fest for best festival lineup I've ever been to. Beyonce, SZA, Jacob Banks, THEY., Kali Uchis, Daniel Caesar, Tom Misch, Jorja Smith, ODESZA, Vince Staples, Jessie Ware, Miguel, Kamasi Washington. That's not even half of who I loved, so here's most the rest.
Let's start with Friday because chronology. It also had my favorite performance at Coachella, Kali Uchis.
I love how Kali works the stage. She's among my favorite performers, including Jacob Banks, Anderson .Paak, Tom Misch, and DUCKWRTH. I've seen Kali at The New Parish and The Fox in Oakland. She had a lot more competition this time at Coachella, but she had the moment. She always has the moment. Every time I've seen her I've never gotten bored or distracted. She kept me the whole time.
She wasn't perfect. She had her issues, but that's what made the moment.