100,000 steps later
Posted by Zechmann in Live
Apr 21st, 2017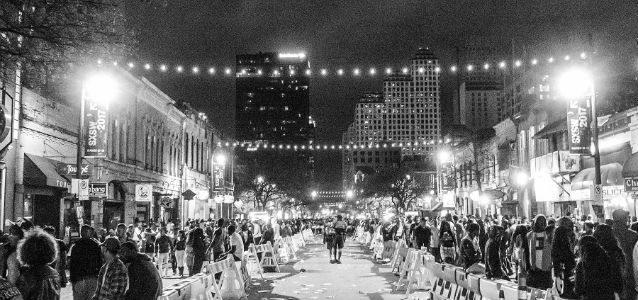 Austin's Sixth Street is where the main action happens at SXSW by night, along with Rainey St. I walked between the two and the Austin Convention Center in total of 25 miles over the four days. I was wrecked by the end, especially my feet, but I had plenty of stories to reflect on.
Covering big festivals can be stressful at the start. Making sure everything is booked and packed. The red-eye flight there. Figuring out the plan during the festival. But most of all the pressure to find a good story, and get it on paper.
It's good stress that's both invigorating and inspiring. Whether you're there for work or fun, the key is to keep an open mind & heart. There's always a story to tell, so don't stress the good stuff.