Finding solutions from multiple resources
Posted by Zechmann in Live
Oct 19th, 2019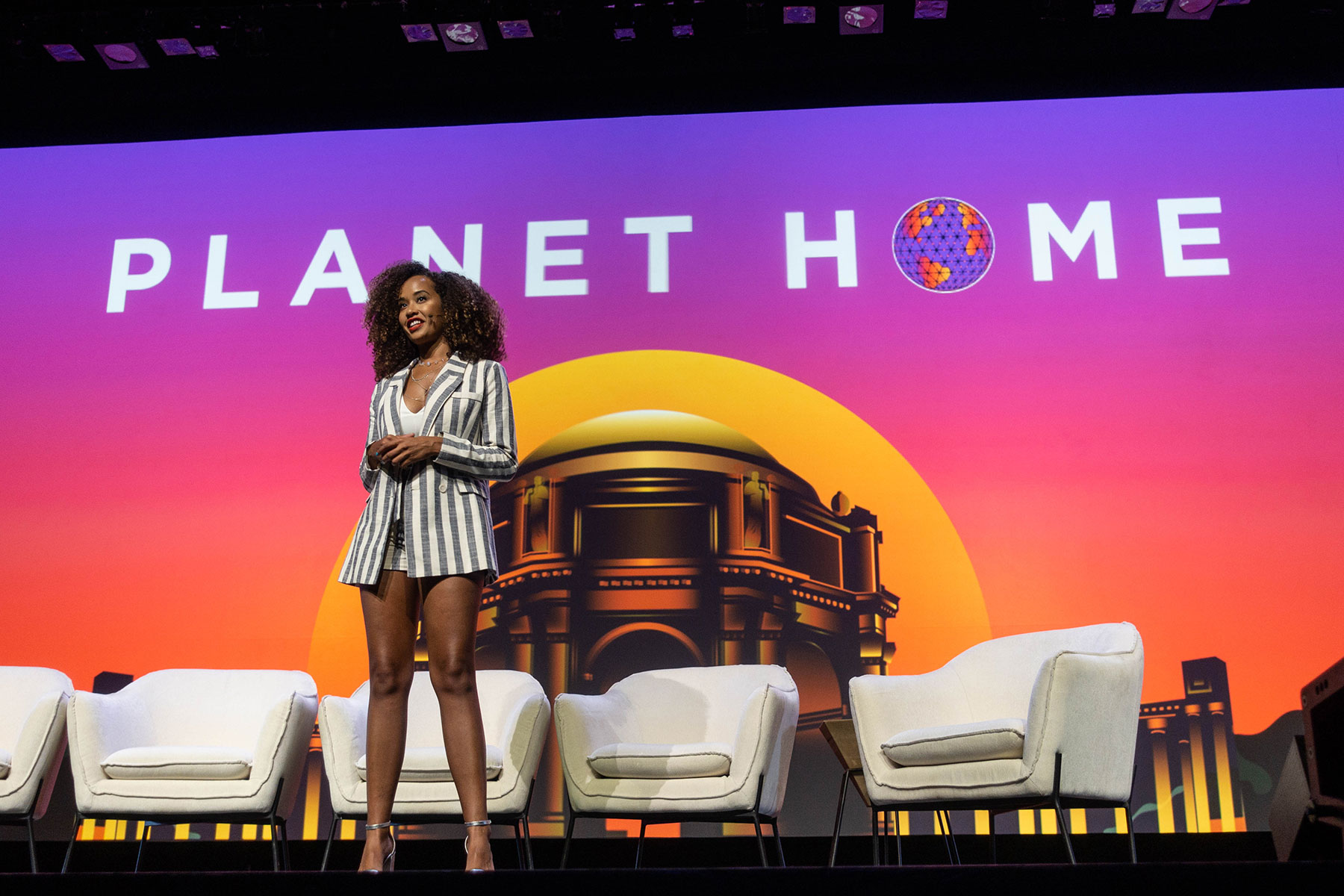 Planet Home was a three-day conference, festival, and pop-up village inside of San Francisco's historic Palace of Fine Arts. It got people together to talk about and show the progress of potential solutions to our world's biggest environmental challenges, along with musical performances to close out each night. Notable speakers & performers included Edward Norton, Bill Nye, Chet Faker, Snoop Dogg, and Wyclef Jean.
The festival and village were open to all, but there was a special track, known as Visions, which opened up panels, workshops, and talks with experts in the future of our planet. However, unlike most festivals that offer VIP upgrades for three-times the ticket price, to get into Visions was a different story.
First off, there was an application process, which appears to gauge if applicants already work on these challenges or simply bring new ideas with a "solutionist" approach. I'm not sure what made up the rest of the process, but based on the people I met at Visions, it was a pleasant change over the VIP bros and made for some meaningful conversations.
A friend and I were exploring the village, when we found a secret dwelling behind one of the (fake) porta potties. The last stall on the right revealed an entrance down to a basement bar, where servers served up cocktails containing exotic plants not popularily consumed in the US, including certain mushrooms.
I tried a drink with lions mane and after about an hour my friend asked me if I was feeling any effects. He went on to question when should we believe what people are telling us and when shouldn't we. I told him when you start hearing it from multiple sources you trust like friends, podcasts, and people who are more knowledgeable about the subject than yourself.
The next day we went to a workshop at noon by IN-Q. I had heard his poetry before and listened to an interview with him from one of my favorite podcasts, The Idea Fountain by Julie Pilat. Seeing him live was much more impactful.
His words were powerful on stage, but the real magic was when he taught us to write. He helped me explore my own voice, but what I heard from the people who got on stage to share their story changed my life.
Just about everyone talked about their fathers and not having enough time with them. Not just two days before my sister was talking about our father. She said he wanted to have a closer relationship with me and reminded me again that we wouldn't have forever.
After the workshop I talked with IN-Q about it. He told me to call my father right now. I did. Our relationship has gotten closer since. It hasn't been a huge change, but the intention is there. We text "goodnight" almost every night.
Always be open to what the world has to say, especially when it keeps saying it in different ways through different people.
"Private guns have killed more Americans since 1960 than all of our wars combined."
"It's more than blue and red,
it's red, white, and blue."
"Do you laugh on instinct or do you choose to laugh?
Do you ask because you care?"
—
Question everything, especially yourself.