'bout Ms. Imagination
Posted by Zechmann in Hip-Hop
Sep 30th, 2009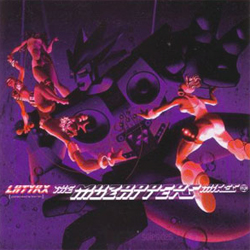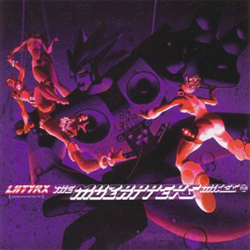 A hip-hop classic from the Bay Area, Latyrx's Lady Don't Tek No brings us back to the talented, yet contrasted sounds of Lateef the Truth Speaker and Lyrics Born. With Lyrics Born's soulful bass and Lateef's higher-pitched cuts, the duo still pulls off a fluid sound. But above this addictive, funkified sound, the lyrics compare to none.
The song talks about that particular woman we've all come across at some point in time that's "got the smile, style, and finesse". You know, the girl with the "razor sharp wit, that just won't quit"… alright, i'll stop stealing their lines. In other words, she's the sassy little bitch you can't get enough of… just listen to 'em, they've got a way with words that I, apparently, don't. :?
[audio:LadyDontTekNo.mp3|titles=Lady Don't Tek No]
Download Song!
Artist Information:
Genre: Hip-Hop
Location: Davis, California
Group Members:
Lateef the Truth Speaker
Lyrics Born
Label: Solesides (now Quannum Projects)
Additional Albums: The Album
Similar Artists: Blackalicious | The Mighty Underdogs | Lifesavas
Links: Solesides | MySpace | Wikipedia | Last.fm | iLike | AllMusic
Track Information:
Album: Muzapper's Mixes/Muzapper's Remixes
Release Date: October 7, 1997/June 29, 1999
Buy Links: Amazon | Remixes on Amazon