Bringin those smooth West Coast vocals back.
Posted by Zechmann in Electronic, Hip-Hop
Jul 28th, 2011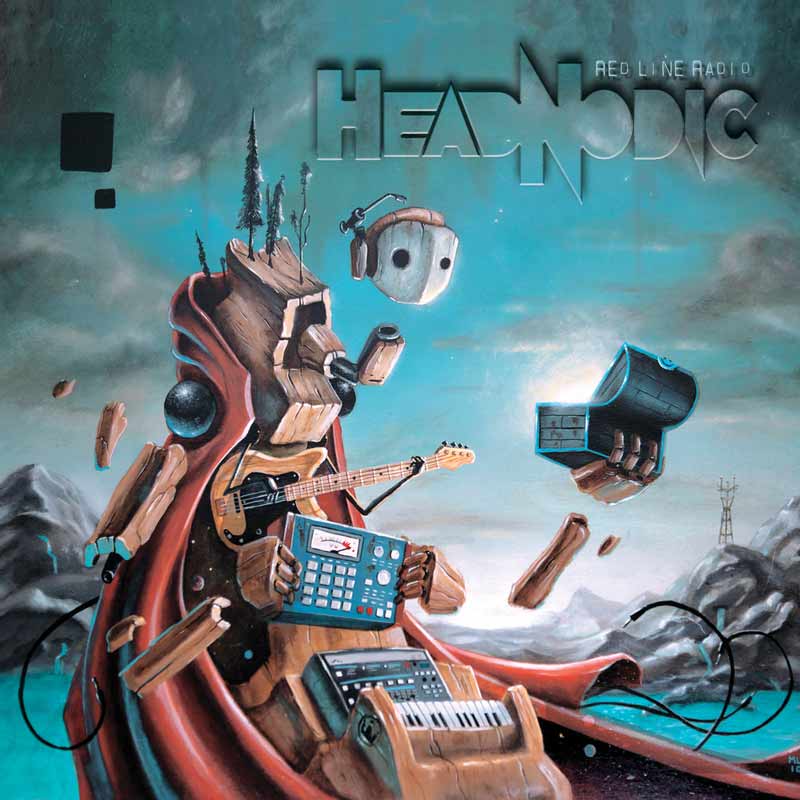 Headnodic knows his West Coast MC's and he's gettin the best of 'em on his newly released album, Red Line Radio. Surprisingly though, this isn't what made the album, Headnodic's production and ability to build something around the vocalist sets this above any ordinary mix of some of my favorite MC's. Not only that, my favorite track isn't by the classic MC's I grew up on, but Ms. Destani Wolf.
Latyrx & Kat 010 – Movin' on Up
Damn is it fresh to hear Latyrx back at it again. Was a big fan of the two back in the day, but haven't been following their more recent individual projects. Heard their working on a new album toghether, though, and I hope it stands up to something like this, reminds me of the reason I got into West Coast hip-hop in the first place. Props to Kat 010 for laying on the sexay backups.
[audio:Movin-On-Up.mp3|titles=Movin' on Up]
People Under the Stairs – Surgeon General
Damn, do I love this Fresh Coast, West style! PUTS always brings that finesse with word play among the best. Plus, with Headnodic's nu jazz beats, "Surgeon General" puts another dose of that jazzy rap into my collection.
[audio:Surgeon-General.mp3|titles=Surgeon General]
Destani Wolf & The Jazz Mafia Horns – Truth
Mrs. Wolf's got one soulful voice. I haven't heard someone so seductress since Lauryn Hill. A definite pleasant surprise on here, I know I'll be addicted soon. Production is top notch toooo.
[audio:Truth.mp3|titles=Truth]
Also check out "The Mush", another nice surprise.
Headnodic
Genre: Hip-Hop
Styles: Jazz
Name: Ethan Parsonage
Location: Oakland, California
Label: Def Jux
Affiliations: Crown City Rockers, Mighty Underdogs, Moe Pope & Headnodic, Persephone's Bees
Headnodic on: Twitter | Facebook | MySpace | Blogspot | Last.fm