Grown from Oakland
Posted by Zechmann in Hip-Hop, Live
Sep 25th, 2017
I talked about 2017's Hiero Day with my manager at work, who use to be on Hieroglyphics's label. We talked festival logistics, from pricing to setting up stages, and what makes a festival last. The one thing Hiero Day has above any other festival is its community.
Not many rap groups get a day commemorated to them by their city, and in turn make it a day of giving local musicians & artists a platform to show off their work. It's a festival that's grown from the area rather than copied and planted into the scene like many other festivals.
Charming on & off stage
I haven't taken so many pictures of a musician in my life. I've seen DUCKWRTH four times this year and damn is his band photogenic. They can dress, they can play, they can perform. And they're doing the right thing offstage too.
I don't know why more musicians aren't working the crowd before and after their sets. Before the show I saw DUCKWRTH post a few dozen roses on Instagram. I had a feeling he would be passing them out, but he didn't just throw them to the crowd. His band took the time an hour before his set to talk with people, get pictures, and serenade them with a flower. My girlfriend was charmed. So was I.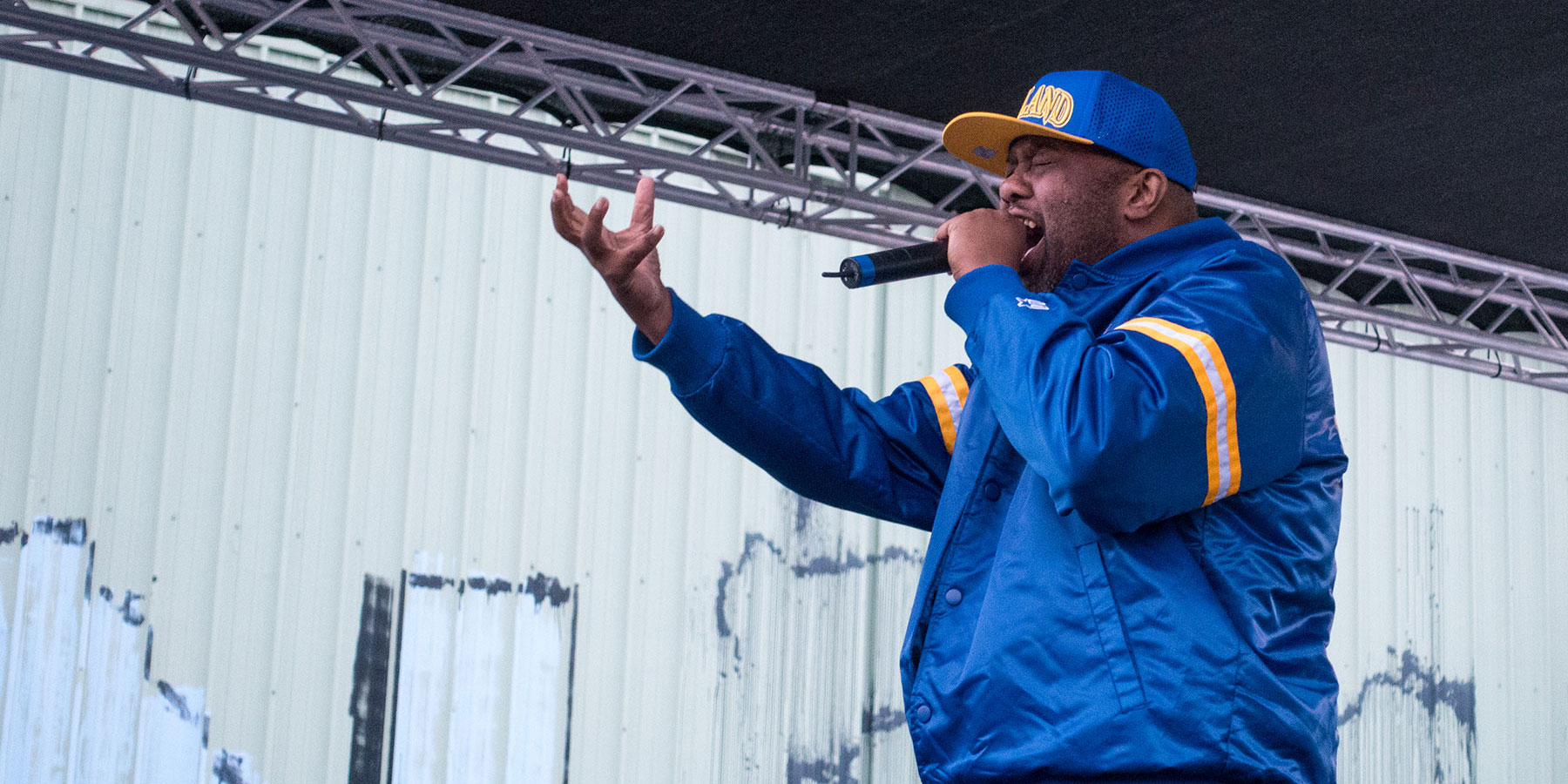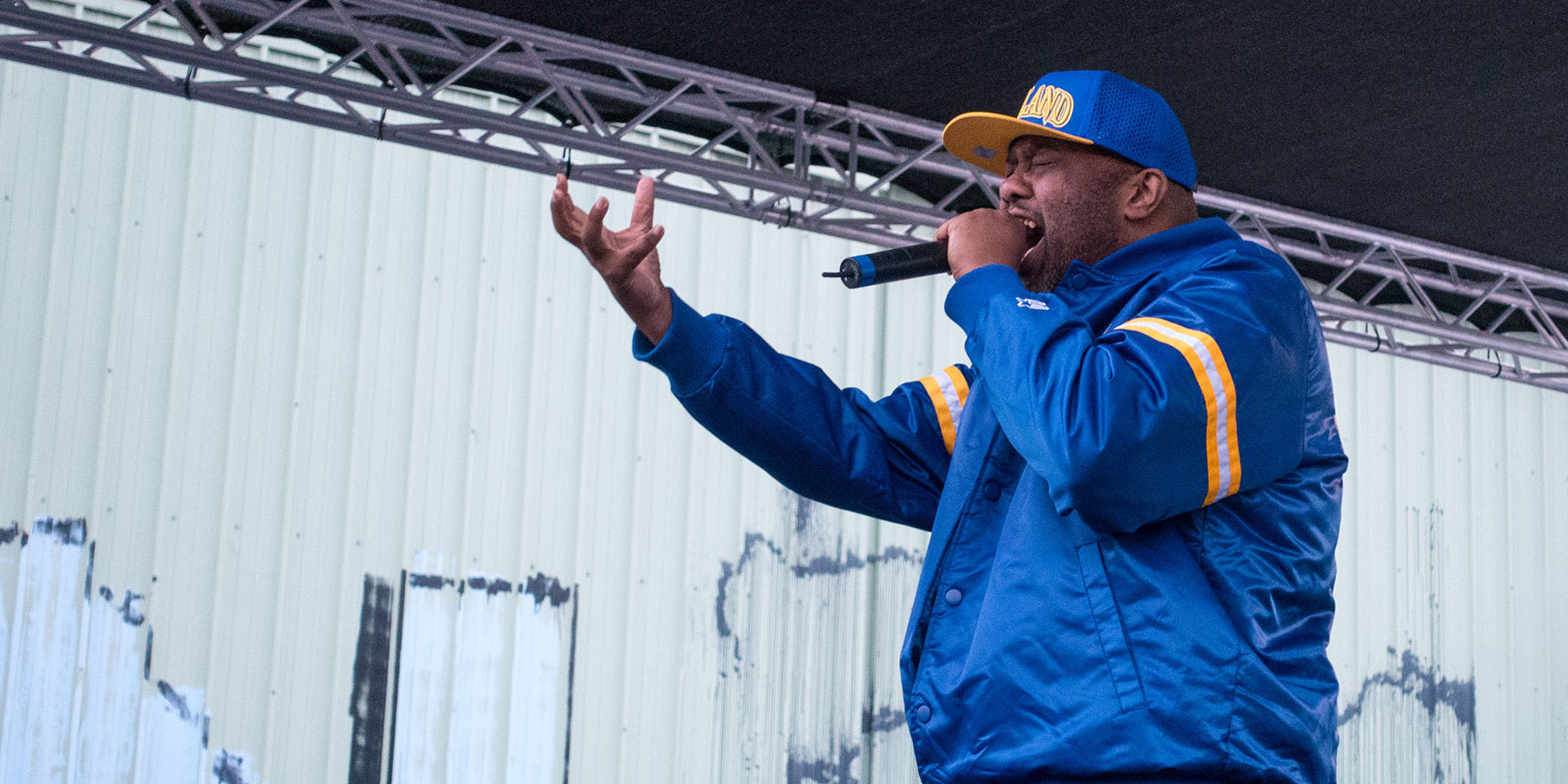 Quannum MC's
Two years ago I covered Hiero Day for the first time, where I got the opportunity to meet Anderson .Paak. Other than geeking about that, I wanted to highlight the emcees that got me into writing about music. Too often I want to boast about the latest new musician, but don't go back often enough to show appreciation for what originally got me into this whole thing.
Members of Quannum were in the original playlist and I finally got a chance to see some of them live. The show started with Lyrics Born & Lateef +Chief Xcel djing. Gift of Gab and Jumbo rotated in. It was a decent show up of the dozen or so musicians in the collective, but technical issues plagued the stage. Plus all the time mixe ups throughout the day threw off the schedule and confused a lot of the fans with what time the acts were on.
Still loved hearing their classics.
Quannum MC's tracklist
Quannum MC's – Concentration (ft. Jurassic 5)
Latyrx – Lady Don't Tek No
Lifesaves – No Surprise
Blackalicious – Swan Lake
Lyrics Born – I Changed My Mind
Gift of Gab – Protocol ft. Samantha Kravitz
Lifesavas – Hellohihey
Lyrics Born – Coulda Woulda Shoulda Biz f/ Sam Sparro
Vursatyl – Super (Feat. Dion)
Lateef the Truthspeaker – Wreckoning (Revisited)
Blackalicious – Alphabet Aerobics (The Cut Chemist)