"Let your whims control your limbs."
Posted by Zechmann in Hip-Hop
Jun 9th, 2010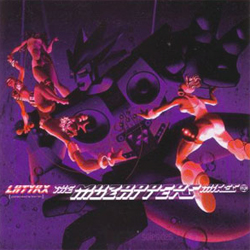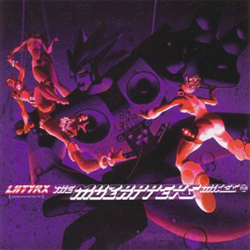 Today I was reminiscing about past summers and favorite pool-side songs, when I remembered one of my favorite groups from college, Latyrx. What the hell ever happened to those guys? They had two exceptional albums and then split ways. Originally, my favorite of the two was Lyrics Born over Lateef (the Truth Speaker), but as time progressed and careers developed the tables turned. Lyrics Born has shifted more to a pop sound, which is all in good, but not my thing; while Lateef has hooked up with the likes of Z-Trip, Chief Xcel and Blackalicious, which is much more my thing.
Wherever they are now, what they did then was truly and will always be in my sentiments. Cloud 9, along with Lady Don't Tek No, The Bumpin' Contraption, Balcony Beach and a whole shit load more, have truly altered my thoughts of music and what to consider as good hip hop. Take a look at Latyrx's works and pay tribute to 'em by commenting below… yep, that's how you it.
[audio:Cloud9.mp3|titles=Cloud 9]
Download: Cloud 9
Artist Information:
Genre: Hip-Hop
Hometown: Davis, California
Members:
Lateef the Truth Speaker
Lyrics Born
Label: Solesides (now Quannum Projects)
Albums: Muzapper's Mixes | The Album
Similar Artists: Blackalicious | The Mighty Underdogs | Lifesavas
Links: Solesides | Quannum | MySpace | Wikipedia | Last.fm | AllMusic
Cloud 9 Information:
Album: Muzapper's Mixes/Muzapper's Remixes
Release Date: October 7, 1997/June 29, 1999
Buy Links: Mixes: Amazon | Amazon (Remixes)