Phonetical finesse, funk filled with status.
Posted by Zechmann in Hip-Hop
Aug 4th, 2010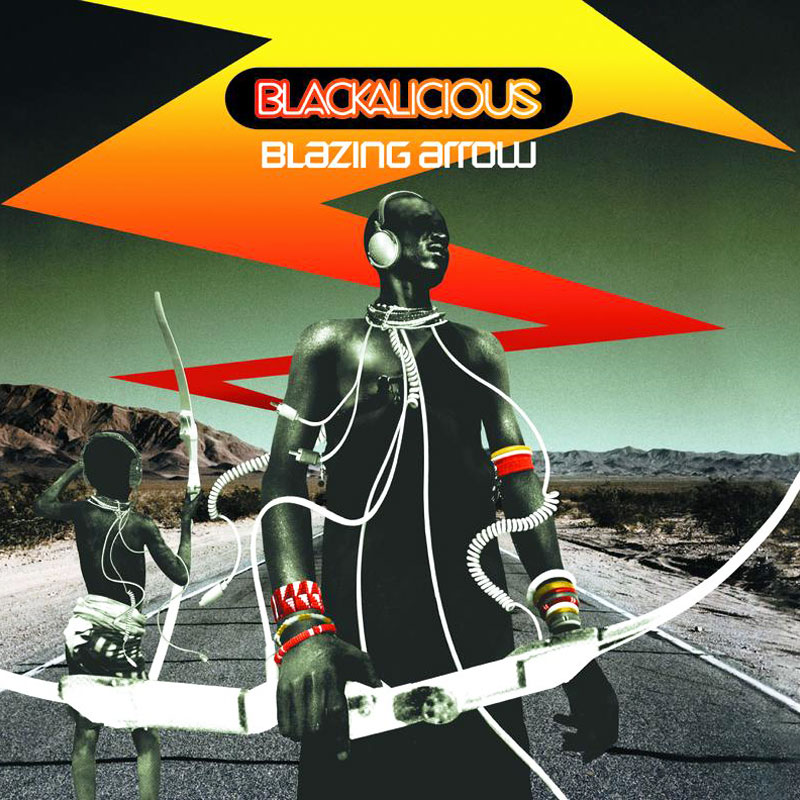 I haven't heard anything that breakthrough in hip-hop lately, so I thought I'd dig through my collection and find something noteworthy. Blackalicious, along with the rest of the Quannum crew, were a main reason for my first interests in hip-hop. Their West Coast, laid-back vibes made me rethink what hip-hop was all about. Nia may have had some killer tracks, but Blazing Arrow created a vibe that marked the Blackalicious sound.
Blazing Arrow may not be the most acclaimed album of its time, but it had a strong following and pushed hip-hop forward across The Bay. Gift of Gab put out some cunningly crafted rhymes, but without the backup of Chief Xcels beats, his words wouldn't have flowed so freely. I put up some of the best from the album, but its entirety is well worth a listen.
If you've got anything fresh that reminds you of these two, post it up in the comments below.
On a side note, in case some of you've notice my site has been down for a couple of days. I've resolved the issue with my host and hopefully this shit doesn't happen again. It was a pain in the ass, and I'm hopin' for some smooth sailin', at least for a while.
[audio:MakeYouFeelThatWay.mp3,4000Miles.mp3,BrainWashers.mp3|titles=Make You Feel That Way,4000 Miles,Brain Washers]
Download: Make You Feel That Way | 4000 Miles | Brain Washers
Blackalicious Info.:
Genre: Hip-Hop
Location: Davis, California
Members:
Gift of Gab (Tim Parker): MC
Chief Xcel (Xavier Mosley): DJ, Producer
Label: Quannum Projects
Albums: Nia | Blazing Arrow | The Craft
Similar Sounds: Latyrx | Lifesavas | Jurassic 5 | The Mighty Underdogs
Links: Blackalicious.com | Wikipedia | MySpace | Facebook | Last.fm | AllMusic
Blazing Arrow Info.:
Album: Blazing Arrow
Release Date: April 30, 2002
Buy Links: Amazon | Amazon mp3 | iTunes
4000 Miles Info:
Featuring: Chali 2na & Lateef the Truth Speaker
Make You Feel That Way Info.:
Anthony Coleman: Trumpet
Brain Washers Info.:
Featuring: Ben Harper
Juan Nelson: Bass
Leon Lewis Mobley: Drums
Oliver Charles: Rhodes, Clavinet
Also contains cuts by Cut Chemist