Wanna hear the best mashup soundtrack? Just Go With This
Posted by Zechmann in Soundtracks
May 13th, 2011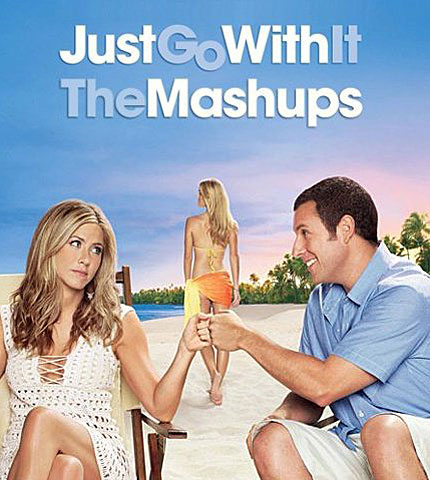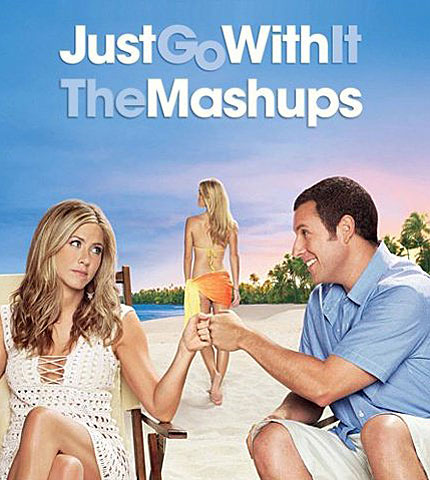 Just Go With It is another standard Hollywood romantic comedy with the occasional Sandler wit, but one thing that sets it apart, in particularly, is the well done mashups that play throughout the film.
I've collected five to share with you, although they aren't the mastered versions. According to Party Ben, who put together two of the five mashups, Sony has no plans on releasing them, yet. But he mentioned that if we get enough hype going it may just happen. So hit up the comments below and let's get this going. In the meantime, here are some quality mashup songs/videos and a little story on how this all came about.
Adam Sandler on Jimmy Kimmel Live
talks about how the whole mashup thing came about
Jimmy Kimmel gets it right again, Sandler is known for putting good tracks in all his movies and Just Go With It is no exception. In the interview, Sandler explains he was in Majorca when he heard a DJ playing a Police mashup. He didn't quite know what a mashup was at the time, but he knew he wanted 'em all over Just Go With It.
Edit: video removed :(
DJ Zebra – Roxanne Should Be Dancing (The Police // Bee Gees Mashup):
The Police – "Roxanne" vs. Bee Gees – "You Should Be Dancing"
[audio:Roxanne-Should-Be-Dancing.mp3|titles=Roxanne Should Be Dancing (The Police // Bee Gees Mashup)]
[youtube width="638″ height="389″]http://www.youtube.com/watch?v=3kMHL8PW-EM[/youtube]
DJ Y alias JY – Can't Stand Beggin' (Madcon // The Police mashup):
Madcon – "Beggin'" vs. The Police – "Can't Stand Loosing You"
[audio:Cant-Stand-Beggin.mp3|titles=Can't Stand Beggin' (Madcon // The Police mashup)]
[vimeo width="638″ height="479″]http://vimeo.com/20281364[/vimeo]
Party Ben – Every Car You Chase (Snow Patrol // The Police Mix):
Snow Patrol – "Chasing Cars" vs. The Police – Every Breath You Take
[audio:Every-Car-You-Chase.mp3|titles=Every Car You Chase (Snow Patrol // The Police Mix)]
[youtube width="638″ height="389″]http://www.youtube.com/watch?v=__3McxusO7Y[/youtube]
Party Ben – Tender Umbrella (Rihanna // General Public Mashup):
Rhianna – "Umbrella" vs. General Public – "Tenderness"
[audio:Tender-Umbrella.mp3|titles=Tender Umbrella (Rihanna // General Public Mashup)]
[youtube width="638″ height="389″]http://www.youtube.com/watch?v=W9W8Z9lroKE[/youtube]
DJ Zebra – This Tainted Love (Bob Marley // Soft Cell):
Bob Marley "Is This Love" vs. Soft Cell "Tainted Love"
[audio:This-Tainted-Love.mp3|titles=This Tainted Love (Bob Marley // Soft Cell)]
No video for this one :(
————————————————————————–
————————————————————————–
Just Go With It: The Mashups
Contributing DJ's: Party Ben, DJ Zebra, DJ Y alias JY
Locations (respectively, I think): San Francisco, Paris, Munich
Just Go With It: The Mashups on Facebook