"The dumbest name in showbiz"
Posted by Zechmann in Electronic, SoundKlout
Sep 22nd, 2011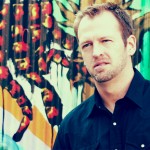 Our SoundKlout series is all about finding the best artists SoundCloud has to offer. Each day we'll spotlight a handful of good music from a selected SoundClouder. If you know anyone that needs noticing, make sure to hit us up with a few of their tracks.
I first became infatuated with the Ben of all Partys when I heard his mashups on "Just Go With It". Since then I've been following him on SoundCloud and not only does he pick the right people to remix, but does it damnnnn well. He does have an advantage though being in the music scene of all music scenes, The Bay Area.
Lyrics Born feat. Sam Sparro – Coulda Woulda Shoulda (Party Ben Dub Mix)
It's always nice hearing some Bay Area underground get remixed properly.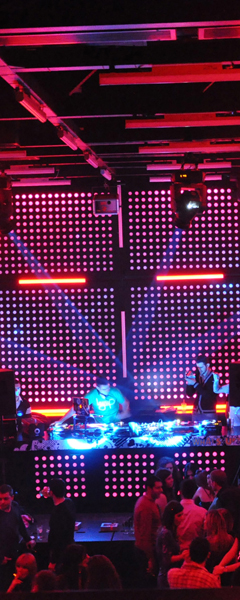 Kreayshawn – Gucci Gucci (Party Ben's Bringing Fidget Back Remix)
I thought DOSVEC's mashup of "Gucci Gucci" bumped best, guess not.

Party Ben – Beat Sauce
Best Duck Sauce remix by bar, but the sound quality seems bleh here.

Party Ben – Every Car You Chase
First caught this on his "Just Go With It" mashups. This isn't the same version, just to clarify.

Journey – Don't Stop Believin' (Party Ben's World Series Festival Banger Megamix)
Party Ben dabblin' in a little dubstep, likin it! We need more bangers like this from him.

Florence & the Machine – Dog Days Are Over (Party Ben Utilitarian Remix)
Absolutely love her voice, so I had to include it. Great buildup from the Party Ben, too.

Outkast – Hey Ya (Party Ben remix)
Really not feelin the intro, but about two minutes in shit gets good.

LIVE 105 "Hey What's That Song You Guys Play" Songs
This it too funny. My family always does the, "hey, what's that one thing, you know that that thing!," all the time.

Party Ben
Genre: Remix
Styles: Mashup, Electronic, Dance
Name: Ben Gill
Also Known As: Dean Gray
Associated Acts: Team9
Location: San Francisco, California
Party Ben on: PartyBen.com | SoundCloud | Twitter | Facebook | Wikipedia | MySpace | YouTube