Continuing with the sexiest shit you've never heard!
Posted by Zechmann in Soul
Mar 21st, 2011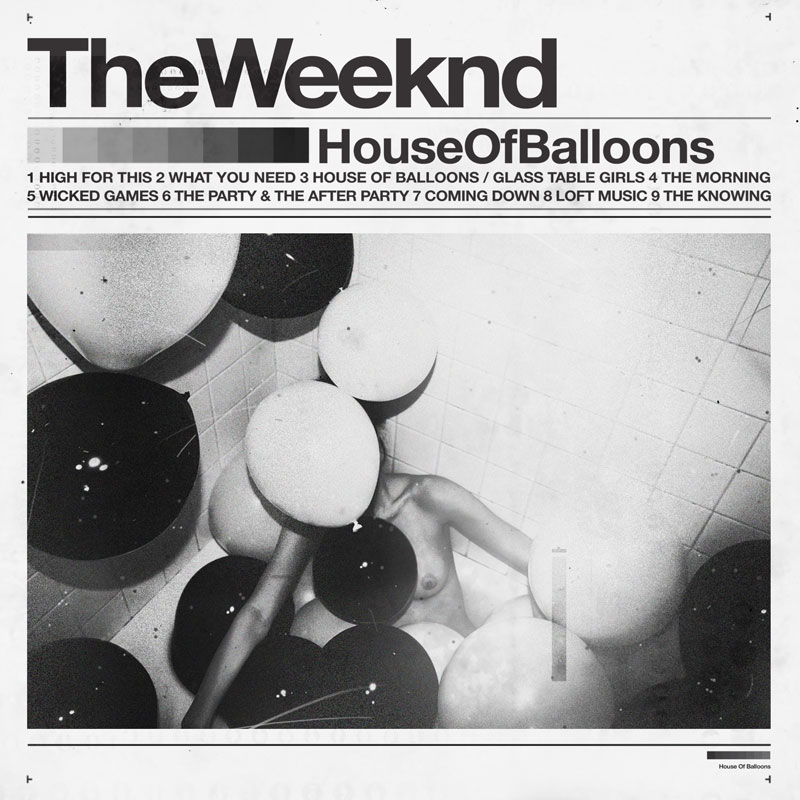 Abel Tesfaye's vocals are touching on holy in House of Balloons, backed by Doc Mckinney & Illangelo's deep 'n dirty beats and this is an experience into the dark side of soul.
When I heard The Weeknd's first single, "What You Need", about a half a year back, I remember thinking that this is some of the sexiest shit. Well, I wasn't quite sure where Abel would take it next, but House of Balloons has a grip of tracks that are equally as impressive, spewing even more seductive shit.
He may have one sensual voice, but Abel delves deep into the ugly shit of an aging youth. There seems to be a sadness in Abel, when even the happy moments seem riddled with an underlying sorrow.
With The Weeknd's recent internet buzz, signing on with fellow Toronto native, Drake, it's good to hear this talented musician honored with opportunity. Can't wait to hear what's to come with The Weeknd. Stay sexy.

Check out The Weeknd's site for a free download of all the tracks!
Random thoughts on a few tracks:
What You Need: still the best – it's that beat.
House of Balloons: a little more uplifting than the rest, but almost in a disingenuous way, like somethings not right (going off the vibe). Chorus really gets me on this.
—————————–
The Morning: Was (literally) singing this in my dreams last night. Can't get it out of my head.
Wicked Games: Fuck just means so much more with a beautiful voice (another good example).
Coming Down: I hate when songs remind you of other songs, but you can't remember – @~1:20, when his voice breaks
The Weeknd:
Genre: R&B
Origin: Toronto, Canada
Members:
Abel Tesfaye: vocals
Doc Mckinney: production
Illangelo: production
Links: The-Weeknd.com | Tumblr | SoundCloud | Twitter | Facebook | YouTube