Will it stack up to House of Balloons, can it stack up to "What You Need"?
Posted by Zechmann in Soul
Aug 18th, 2011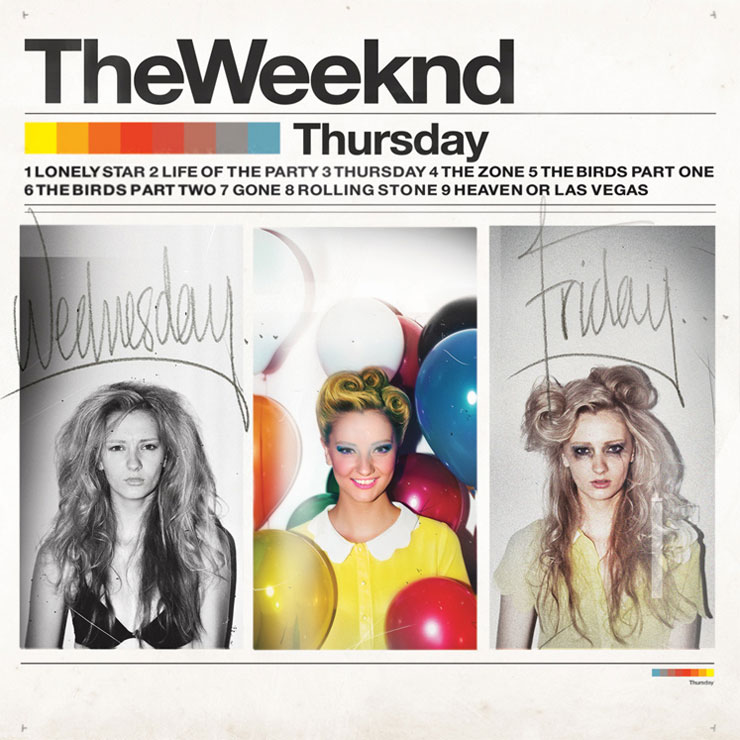 I have a feeling that just about every everyone I know is gonna be praising The Weeknd's second mixtape, Thursday, which just released. And as much as I'm not here to fight or agree with them, I do have one thing that I've always wondered about Abel (The Weeknd) and his rise to fame.
I remember thinking to myself a while back, why the hell hasn't The Weeknd (Weekend at the time) blown up, yet? Now that it's happened, I'm wondering what the hell happened? Abel is no longer working with the original producer of "What You Need," Jeremy Rose. The track was their kickstart and it's sad, for whatever reason, to hear they're no longer working together. I'm not saying Doc Mckinney or Illangelo haven't created their own hot mess with Abel, but "What You Need" just had so much fucking chemistry.
Be as it may, House of Balloons was pretty amazing as a whole. So far my favorite thing about Thursday is, actually, the production. So I guess I'll just have to see where Abel takes his voice in this one and wherever his heads gone now.
The Weeknd – Life of the Party
[audio:Life-Of-The-Party.mp3|titles=Life of the Party]
The Weeknd – Thursday
[audio:Thursday.mp3|titles=Thursday]
The Weeknd – The Zone
[audio:The-Zone.mp3|titles=The Zone]
The Weeknd – Heaven or Las Vegas
[audio:Heaven-Las-Vegas.mp3|titles=Heaven or Las Vegas]
The Weeknd
Genre: R&B
Origin: Toronto, Canada
Members:
Abel Tesfaye: vocals
Doc Mckinney: production
Illangelo: production
Links: The-Weeknd.com | Tumblr | SoundCloud | Twitter | Facebook | YouTube