Hip-hop strings just may be my thing.
Posted by Zechmann in Hip-Hop
Aug 8th, 2010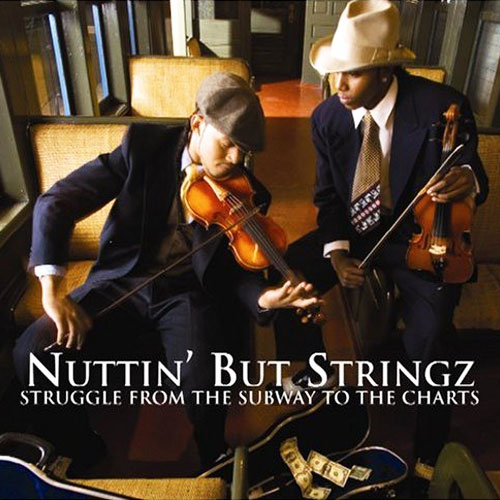 Nuttin' But Stringz was nuttin' like I expected. About a year or two back, someone had posted up on a forum about a rap duo who played violins. I love when hip-hop brings on classic instrumentals; strings just sound so good with a baseline and an MC that can flow.
Unfortunately, the duo didn't stack up as I had hoped. Their use of the violin is definitely their strong point, but anything past that just seemed second-rate. Fortunately, I managed to pull a song that's good for a party mix, which I didn't expect from a group that's highlighted for their violin playing – let's just say I expected more of a classical vibe.
The duo seems to be leaning towards pop – just saw them on Dancing with the Stars (on a YouTube clip) – but their talent for the strings will hopefully push them back into the art sometime in the future.
[audio:GetLow.mp3|titles=Get Low]
Download: Get Low
Nuttin' But Stringz Info.:
Genre: Hip-Hop, Classical, R&B, Rock
Hometown: Jamaica, Queens
Members:
Damien Escobar
Tourie Escobar
Label: NBS Entertainment, Koch Records
Albums: Struggle from the Subway to the Charts
Links: MySpace | Wikipedia | NuttinButStringz.com | Facebook | Twitter | Last.fm | AllMusic
Get Low Info.:
Album: Struggle from the Subway to the Charts
Release Date: October 3, 2006
Buy Links: Amazon | Amazon MP3 | iTunes