Putting all the best music of 2011 together for you lazy asses
Posted by Zechmann in Compilations
Mar 21st, 2012
Here's a collection of all the best of lists for 2011. I gotta admit there's a lot of remixes & mashes on here, but when you're working with underground producers, their access to great vocals is limited to well-known acapellas (for the most part). But don't let that get you down, music snobs, there's still some find work all over here!
Let me know which one is your favorite!
That way I can do it even better for next year :)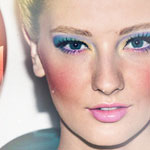 This is probably my favorite of the bunch. I love mashups for the styles they range and their ability to take you back & forward all at once. Many people give mashups flack because their easier to make and so popular for that reason, but if you take out all the junk, you find some real gems.
Most of my top 2011 picka were remixes or mashups (or electronic), I just found so much this year, but I wanted to make a list purely on original works… or mostly. This one spans across R& to Indie, but covers some disco and hip-hop along the way. Definitely the bunch with the most potential to make it BIG.
I found more dubstep remixes than any other tracks this year, combined. Dubstep has become a huge thing this year and the remixes were even huger. Most of the tracks have some beautiful female vocalist on there, it just goes so damn well with that dirty bass.
If you don't like electronic, you may want to skip over this, but there are a lot of different styles, so don't discount it quite yet. I don't know anyone that doesn't enjoy melodic dubstep, it's nothing like that grimey shit you usually hear, plus a few of these really are the future of music (so get use to it). Try it out, you may just like :)
Best Hip-Hop Remixes of 2011
Really wanted to make a Best of Hip-Hop for 2011, but I could only find a few new MC's I really enjoyed. I did, however, have quite a few hip-hop remixes, so I just threw them up on 8tracks (too lazy to make an actual post). But, of course, it did one of the best out of the rest – there really are some gooooodies on this!
Other than dubstep or glitch hop, ghetto funk is the future. I don't know how it hasn't caughten on more, it's basically funk with a lil' electro wobble, but 2012 is ghetto funk's year! Check it out and get funky with it!
I really messed this one up. It started out as the best remixes and turned into the best ones to dance to, then I found some awesome mashups to party to, so yea… don't miss out on some goooood music just because I can't label things correctly.