'cause the year of the Funk Revival is... well, 2012, but we're startin it off right.
Posted by Zechmann in Compilations
Dec 19th, 2011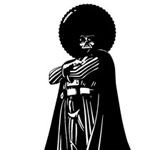 To start off our Best of's for 2011, we went with one of the more obscure lists, duh Ghetto Funk. If you don't know what ghetto funk is then you better get to knowin it. With a blend of electro funk and bass buzzin wobbles, ghetto funk is the next evolution in the genre.
Our list is filled with ghetto funkers remixing the soulful classics, ranging from Jurassic 5 to Hall & Oates. A few of these are from late 2010, but they didn't get to go up on our last year's Ghetto Funk list (because there wasn't one), and they're just too damn good not to put up on here. So prepare yoself for a funky good time.
If you know of any other Top Ghetto Funkers of the year
(Hit us up with their best track in the comments below)
Bobby C Sound TV – Good Morning Rhythm Hit
This tops the rest for its ingenius use of ghetto funk fused with an Indian style and some cool ass raps.

Funk Ferret – Red Wine Rebelution
I haven't romped around with a track on this list more than Funk Ferret's "Red Wine Rebelution." So much ghetto funk goodness all wrapped up into one.

DJ Soo – Cut Chemist Suite (Chali 2na vs Amerie Take Control Blend)
Packed with one of my favorite lyricists, Chali 2na, Soo throws in one sly-ass beat to compliment the J5 rapper.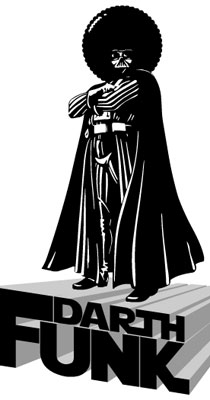 Illegal Cookin DJ – Paid In Full
Another one, like "Red Wine Rebelution," packed with just a bunch of funknastiness.

Edward Sharpe – Home (Whole-Z Remix)
Takes a bit to get that glitter bass in (I don't know why I just called it that), but one once it gets kickin that shit KICKS. Mighty impressed with Whole-Z this year for his ability to dabble in different genres.

Funkanomics – Jucachavezxx
Funkanomics were the ones who first turned me onto this style and have definitely influenced it since. In this Doobie Brother's wobble-round, Funkanomics remixes "Black Water" with a few raps to top it off.

Bobby C Sound TV – No Waiting
I didn't run into Bobby C's Ghetto Funky music up until recently, but he's quickly becoming a favorite (as you can see).

Funkanomics – Revolutionary Lullaby (Nas vs The Cure Mashup)
There's so much punch to Funkanomics' funk. Gotta love this Nas classic turned just right.

DJ Soo – The Message (Grandmaster Flash Remix)
Soo takes this classic of all hip-hop classics and Ghetto Funks the shit out of it.

DJ Wood – You Make My Dreams (Hall & Oates Remix)
Had to pull something off the Ghetto Funk label's Icon's Remixed II album. Check out the rest below and download 'em here (gotta be a member, it's free)

Ghetto Funk's Icon's Remixed II