Technically, they're mostly mashups, but I like how this sounds better
Posted by Zechmann in Compilations
Dec 20th, 2011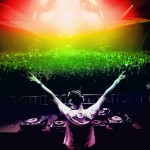 Moving on from the Best Ghetto Funk of 2011 (whatever that is), we get 12 mixes & mashes that will pump you up from 2011 all the way into 2012. Most of these are mashups of Progressive House // Raver type music with a bit of something else sprinkled on top. A few have their flaws, but the're all the best to go buck wild to and ring in the New Year, baby!
As always, share your favorite Rave//Dance//Party music with us!
Oh, and alternatively these are pretty damn awesome to Workout to
Ipaneema · Rock Your Weapon at the Cinema (Madeon x Benny Benassi x Michael Jackson Mashup)
Madeon's legendary remix of "Raise Your Weapon" with a solid MJ intro and a bit of "Cinema" sprinkled on top.

DJ Ellipsis – TNT Levels (AC/DC // Avicii // Taio Cruz // Journey Mashup)
I don't know how many mashups & remixes there were for the Rave track of the year, Avicii's "Levels," but this is faaarrr the most underrated one. Ellipsis knows his shit, trust me.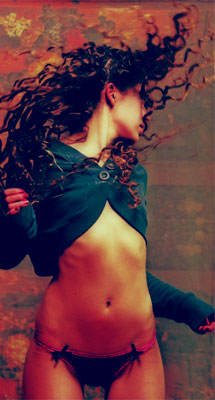 Robin Skouteris – Disco Boys And Girls (Various 70s hits Mashup)
This may be bringing it back from the 70's to the 90's, but it's got 2011 written all over it. Skouteris takes this supermash and transitions it like a charm.

Basic Physics – Without Jagger (Maroon 5 // Usher // David Guetta)
I can't listen to Guetta & Usher's "Without You" without singing Maroon 5's "Moves Like Jagger" at the most rage-worthy parts.

Kap Slap – Guetta's Calling Solveig Up (Titanium x Hello x Pumped Up Kicks)
Kap Slap has been one of the most consistent mashers of the year. I wish I could feature more of his, but this "Funked" Up Kicks mash hits the hardest.

Whitney Houston – How Will I Know (Van Hooft & Forever Kid Unofficial Remix)
You know, this could've been done as an a capella and it would still be up here. Witney's voice is just that incredible. But I do like how Van Hooft & Forever Kid brings her voice to a new generation, more producers should do the same.

Musicmatician – Not Romantic (Afrojack X Deadmau5 X Chromeo X Enrique Feat. Luda)
Such a creative way to blend Chromeo & Enrique into one high intense House mash. Gets off key at the end, though.

Mashup-Germany – Top of the Pops 2011 (What The Fuck)
I just had to end it with this. Mashup-Germany wraps up all the pop goodness of the year into one four minute "what the fuck" fest.

· · · · Share this around with your friends · · · ·

And I'll compile these all for the New Year
BONUS:
eSQUIRE & Di Scala – Slightest Touch (Original Mix)
Had to include this purely for the vocals. This girl gets me going every damn time. (I should really figure out who she is)
[audio:Slightest-Touch-Mix.mp3|titles=Slightest Touch (Original Mix)]
Matisse & Sadko feat. Ollie James – We're Not Alone (Hi Scandinavia!) (Vocal Radio Mix)
How the hell is this not more popular? Or is it? Sounds like something the House community would Eat UP.
[audio:Were-Not-Alone-Scan.mp3|titles=We're Not Alone (Hi Scandinavia!)(Vocal Radio Mix)]
YoungLife Remixes: Foster the People – Helena Beat (Remix) & Coldplay – Paradise (Remix)
YoungLife knows his Progressive House, but tries to twist it up in both remixes with a little dubstep, which throws it off. I'd stick with the House, you know it well.