after the International Canabis Business Conference in SF
Posted by Zechmann in Live
Feb 23rd, 2016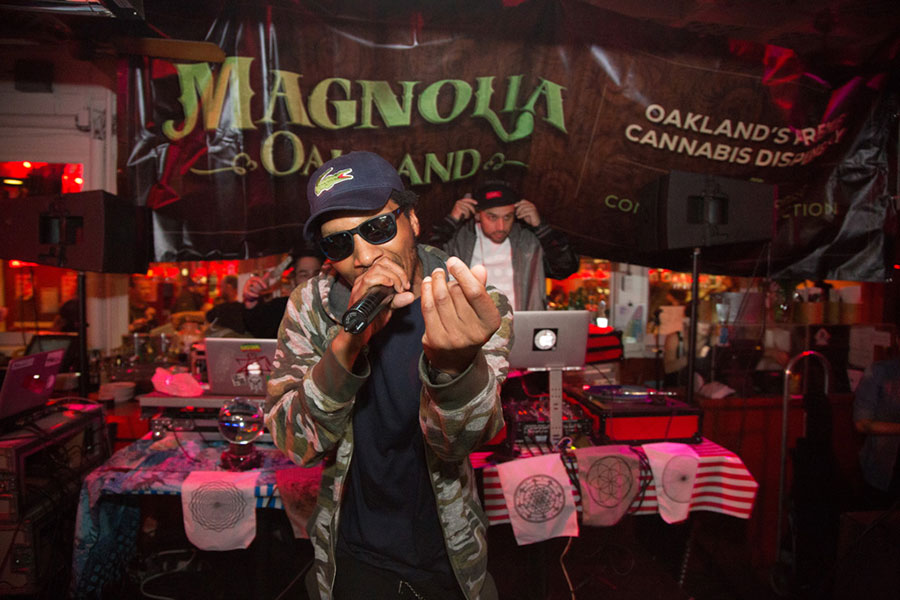 I've never seen Del live before his performance after the ICBConference last Saturday. I went to Hiero Day last year where I got to meet my favorite right now, Anderson .Paak, but couldn't catch Del in time.
After seeing Tommy Chong close out the conference, he was a good closer, Del performed a few hours later at Pier 23 Cafe. Actually, like every other damn rap performance, we had to wait for him until the wee hours of the night, but not as ridiculous as the Ghostface-Raekwon show. While waiting for Del to come on, I saw a familiar face waiting around too.

Getting up to get another beer, I started for the bar when I caught Dan the Automator out of the corner of my eye. He produced Del's futuristic project, Deltron 3030, as well as Handsome Boy Modeling School, which my boss at my real job was featured on – he's an emcee.
I thought I'd give this fascinating bit of information to Dan, but he didn't find our two degrees of separation as fascinating as I did. We did have a pleasant talk about Del and all of his projects before the show. Del came on around 11 and Dan seemed just as much a fan as the best of us, except Del brought him up for the 3030 and Gorillaz performance.
The only reason I went up to Dan in the first place is because I had a good reason, or at least that's what I thought, to find a good story. I never would have went up to him as just a fan and it may not have gone as good as I wanted, it's a risk always worth taking, especially when you set your self up for success.