"Familiar vibe within you, it's what I recognize."
Posted by Zechmann in Hip-Hop
Jan 5th, 2010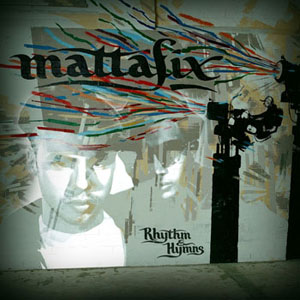 When I first caught glimpse of Mattafix a couple years back I wasn't a Big Fan (haha, sorry, just watched this film). I wasn't really into their style at the time, but thought they had some potential, so I threw 'em into my collection anyway. A couple months went by, and I decided to give 'em another try. At this point I started to realize their talent, eventually becoming obsessed, and playing the album over and over again. I tend to do this a lot with albums I get hooked on, and it really pisses off my roommates (Pyramids in Moscow – being another good example). After my initial obsession subsided, two tracks stood out from the rest (even though I do enjoy a couple others). The first song being Things Have Changed, which I featured a couple months back, and the other being, of course, Stranger Forever.
Stranger Forever doesn't have as meaningful of lyrics as Things Have Changed, but it does have a quality of its own. The basic premise is about recognizing someone from the past, but not knowing exactly where from. We've all had this happen to us… right? Well, this is what Preetesh Hirji (vocalist for Mattafix) is trying to get across, and I must say, he does it with grace. Though, the more I listen to his lyrics, it simply sounds like some guy creepin' on a girl at a bar, but besides that, the song is elegantly done with Hirji's delicate voice… that's sometimes confused for a woman's, but let's put that aside as well :). So, pop this shizz in (push play), and tell me what you think (of his voice)…
[audio:StrangerForever.mp3|titles=Stranger Forever]
Download Song!
Live version in Athens:
httpvh://www.youtube.com/watch?v=REQo6w4KAd4
Artist Information:
Genre: Reggae, Hip-Hop, R&B
Location: London, United Kingdom
Members:
Marlon Roudette: Vocals
Preetesh Hirji: MC
Label: Buddhist Punk, EMI
Additional Songs: Things Have Changed
Additional Albums: Signs of a Struggle
Note: 'Mattafix means problem solved. It is a saying that originated in the Caribbean.'
Links: MySpace | YouTube | Facebook | Wikipedia | Last.fm | iLike | AllMusic | Y! Music
Track Information:
Album: Rhythm & Hymns
Release Date: November 23, 2007
Production: Jim Abyss, Craig Silvy, Steve Dubb and Seggs
Lyrics: LyricsMania (Warning: annoying ads on this page, couldn't find a site without 'em) :(
Buy Links: Amazon | Amazon [Import] | iTunes