featuring the trippiest & most relaxing electronica to just chill out to
Posted by Julian Appel in Compilations, Electronic
Apr 20th, 2012
The 1st edition of A Stoner's Guide on Beats to Blaze to, featuring mostly hip hop, was a major failure, so I thought fuck the second edition… well, up until StumbleUpon got a hold of it about six months back. Apparently, there's a whole lotta stoners on StumbleUpon because the traffic from there has been majority flowing in since.
So in tribute, I decided to start it back up and go from a hip-hop theme to an even trippier one. Now, all of these aren't technically "trip hop" tracks, but they're somewhere in that mix. So check out a handful of my finest, awe-inspiring electronica to smoke out to. I'll also include a few albums from various genres if we get enough traction (ie. you share it with yo friends).
And to all you non-stoners, you'll enjoy it just as much.
(Well, maybe not as much)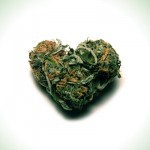 DJ Frane – Gravitational Communications
He's starting it off and sure as hell ending it for us, Frane is not only the reason for this Beats to Blaze to series, but this whole damn blog. He was the first post on this blog ever (and I love to brag about it) and will probably be the last (even though I haven't heard anything new from him in a while). Best of all, I've never heard one complaint about him (I'm sure I will now).
[audio:Gravitational-Communications.mp3|titles=Gravitational Communications]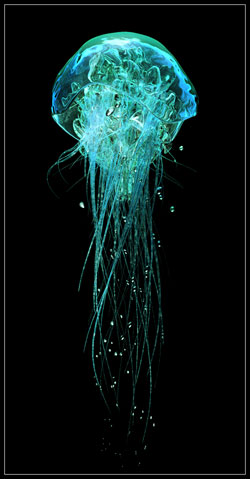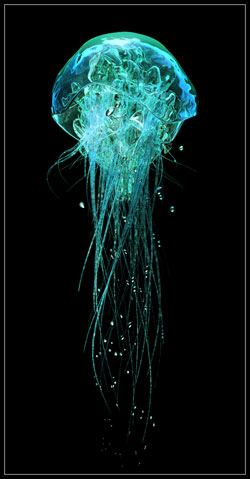 Pretty Lights – Solamente
PL may be dominating EDM right now, or at least that's what people associate him with, but he's got a softer side to him as well. 'Solamente' is one hymn to downtempo r.E.laxation.
[audio:Solamente.mp3|titles=Solamente]
Emancipator – First Snow
Drops are pretty common in EDM, but you give a beautiful track like this a drop and it's bound to surprise & inspire. Oh, and the switch up @3:02 is genYus.
[audio:First-Snow.mp3|titles=First Snow]
Blackmill – Miracle
This might be taking the bass for a spin, but 'Miracle' is one melodic, meditating trip. It's all in the melody and bass. melodic dubstep <3
[audio:Miracle.mp3|titles=Miracle]
TM Juke – In The Twilight
That sax gets me everytime @ 1:06, but don't skip to it… ya gotta play it all out.
[audio:In-The-Twilight.mp3|titles=In The Twilight]
Ian Pooley – Stonyridge Terrace
Stonyridge takes on one of the most delicate strums I've ever heard and builds it into one powerful piece. It's like it's telling me a story in just a few simple sounds (I must be blazed) A.mazing.
[audio:Stonyridge-Terrace.mp3|titles=Stonyridge Terrace]
Ulrich Schnauss – Between Us And Them
This gets higher, and you will too, as it goes. But ya gotta be patient with the steady build (it's worth it).
[audio:Between-Us-Them.mp3|titles=Between Us And Them]

DJ Deckstream – Sweet Child O' Mine
Probably the only instrumental remake I know of that didn't need the original acapellas along with it. Hell, it does much better without 'em.
[audio:Sweet-Child.mp3|titles=Sweet Child O' Mine]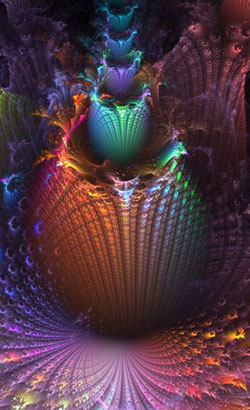 Bonobo – Terrapin
Each of Bonobo's albums are pret-tay damn "smoke worthy," but few of the tracks show a grace like this.
[audio:Terrapin.mp3|titles=Terrapin]
Copy – Smell It (Starfucker Remix)
Starfucker's production is beyond most music today, not to mention their writing & vocals too! So I knew I could dig something up of theirs. 'Hungry Ghosts' was my first choice but doesn't have the tripped out, laid back viibe I was looking for. So I went with my second and equally awe-some pick, 'Smell It (Remix).'
[audio:Smell-It.mp3|titles=Smell It (Starfucker Remix)]
Madeaux – Song #2
This, like our melodic dubstep track, may not fit the mold perfectly, but it's as intoxicating & inspiring as any…!
[audio:Song-2.mp3|titles=Song #2]
DJ Frane – Nectar for Isis
It's already ending!… shit. Well, least we saved one of the best for last. What I appreciate most in 'Nectar for Isis' is its ability to switch it up ever so slightly for you to barely notice at all… until you play it a few dozen times.
[audio:Nectar-For-Isis.mp3|titles=Nectar For Isis]
Make sure to check out Frane's full Beat to Blaze to series, which I don't have a link for yet (I'll see what I can do).
*** Here's a bonus one ***
This didn't quite make the cut, but I already uploaded the mp3… and it's not too shabby (whatsoever).
DJ Okawari – TAYUTAU
[audio:TAYUTAU.mp3|titles=TAYUTAU]
If you enjoyed our electro-stoner mixtape

Pleeeeeease share it with yo friends!

+ then I'll throw ya some FULL albums to toke to :)
Happy 420!