featuring the Top 10 Hip-Hop Songs to Blaze to
Posted by Zechmann in Compilations, Hip-Hop
Apr 20th, 2010
I decided for this very special occasion that I'd feature some of my favorite songs to get stoned to. First, I'll start out with my "Top 10 Hip-Hop Songs to Blaze to" and then I'll move on to a few good albums.
Now, the original list featured over 40 songs and included genres other than hip hop, but I decided to cut it down to a top ten hip-hop list for now. If y'all like it then i'll post some other genres to toke to. I also included a few of the best albums to blaze to, which are a must hear, as well.
So sit back, relax and enjoy.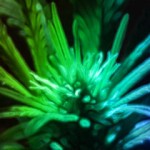 Top 10 Hip-Hop Songs to Blaze to:
in no particular order (other than alphabetical)
Audio clip: Adobe Flash Player (version 9 or above) is required to play this audio clip. Download the latest version here. You also need to have JavaScript enabled in your browser.
Audio clip: Adobe Flash Player (version 9 or above) is required to play this audio clip. Download the latest version here. You also need to have JavaScript enabled in your browser.
Audio clip: Adobe Flash Player (version 9 or above) is required to play this audio clip. Download the latest version here. You also need to have JavaScript enabled in your browser.
Audio clip: Adobe Flash Player (version 9 or above) is required to play this audio clip. Download the latest version here. You also need to have JavaScript enabled in your browser.
Audio clip: Adobe Flash Player (version 9 or above) is required to play this audio clip. Download the latest version here. You also need to have JavaScript enabled in your browser.
Audio clip: Adobe Flash Player (version 9 or above) is required to play this audio clip. Download the latest version here. You also need to have JavaScript enabled in your browser.

Ecstasy by Bone Thugs-n-Harmony
Yea, the track is about ecstasy, but it still hits the spot with a few blunts in ya. Bone is known for good tracks to toke to – "Weedman" is another good one – but as far as enhancing the high, it definitely goes to "Ecstasy".
– Get MP3 –
BM's by Del tha Funkee Homosapien
In "BM's", Del lays down some well versed lines against a head nodding electro-beat. It's also off his best solo album, Both Sides of the Brain.

– Get Mp3 –

3030 by Deltron 3030
You really need to listen to this album all the way through to get the full effect, but "3030" is a good sample of this epic music score. A seriously slick composition by Del, The Automator & Kid Koala. The next addition, Deltron Event II, is scheduled to release sometime in 2010, but who really knows.
Edit (1/26/11): didn't happen. (go to our Official Deltron Event II page for updates)
– Get MP3 –

Hey by Jurassic 5
Pretty much every song of J5's is worth blazing to, but I picked "Hey" because of how relaxed and smooth the MC's are against the even smoother beat. If you don't know J5 then you don't know what good hip-hop is… well, at least not this good. Also, check out High Fidelity, another J5 classic joint.
– Get MP3 –

Tangerine Sky by Kottonmouth Kings
I actually featured this way back in October of '09 (link). All I'm gonna say now about it is that it's one beat I know all ladies love. Not to be sexist, but I feel like most women don't enjoy much rap outside of the mainstream, though I'm sure there's many who do.
– Get MP3 –

All Damn Day by Mac Dre
If you're gonna get high all day, get high to Mac – motha fuckin' – Dre. Had to feature the King of Thizz with a fine bump of his. Mac Dre's way with words is one of a kind, and it's sad we won't be hearing anything fresh from him again. But his classic lines will be heard and felt by his Bay area brethren for life.
– Get MP3 –

Blessin' it (Remix) by Nujabes
Nujabes has got to be my absolute favorite producer from Japan (I know of many). It's not just his music, but the rappers he's introduced to Japanese jazzy beats.
I recently heard about his death on February 26 of this year. There's not much you can say, but he will be missed and his music will be remembered. R.I.P Jun Seba.
– Get MP3 –
Acid Raindrops by People Under the Stairs
This is one of a few songs that when I first heard it I listened to it over and over again. I remember my roommate who showed me it got pretty pissed off and swore he'd never show me another song again. I may not listen to it as much as I use to, but I love coming back to it and reliving the memories of stoner nights in college… good times/high times.
– Get MP3 –

Sleep Walkers by Restoring Poetry in Music
Unlike the rest, this is not only a top stoner song, but one of my favorite songs of all time. I actually featured the album Pyramids in Moscow, a while back – another album for the day of all stoner days. Make sure you check it out, it's a masterpiece.
– Get MP3 –

Silly Puddy by Zion I
If I had to pick one song outta all of these that had the most marijuanic (it's not a word) beat, it would be "Silly Puddy" by Zion I. The beat is as triptastic (also not a word) as it gets.
– Get MP3 –

A Few Good Albums to Blaze to:
DJ Frane's Beats to Blaze to Trilogy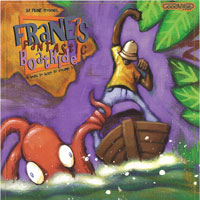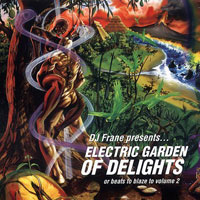 I gotta give props to DJ Frane and his Beats to Blaze to trilogy. This is obviously where I got the title for this post, and for good reason: DJ Frane is the master of beats to blaze to. His three albums are the best music to blaze to, hands down. The only reason he's not in the "Top 10 Hip-Hop Songs to Blaze to" is because I consider him trip hop, but let's be honest, trip hop is just hip hop with a few more joints packed in. This is a must listen to all of you potheads!
DJ Frane's Fantastic Boatride | Electric Garden of Delights | Journey to the Planet of Birds
Hip-Hop Albums to Get Stoned (Off Your Ass) to: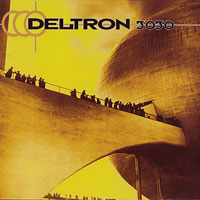 Both of these have a song in the "Top 10 Hip-Hop Songs to Blaze to", but unlike the rest of the top ten albums, these albums from start to finish are stone-spectacular. Each album doesn't just have a couple songs to get stoned to, the whole album is a mental trip. I can go on and on about these two, but you just need to experience them for yourself. They are well worth the buy!
Deltron 3030 | Pyramids in Moscow
Gotta Throw in a Reggae Album for a Good Blunt Session: (and, man, is it a good one)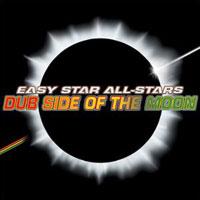 A reggae remake of Dark Side of the Moon? It's like Pot & Viagra got together for a Stoner fuck fest. But in all seriousness, it is a very well done remake. I would almost go as far as saying it's on par to Pink Floyd's original, but I wouldn't… out loud. I don't know how I haven't featured this album yet, but I definitely will be featuring something from it soon. For now listen to a sample of it on Pandora or give a little support to 'em on Amazon Mp3
Happy 420!