"And I walk the walk to erase my scars."
Posted by Zechmann in Hip-Hop
May 26th, 2010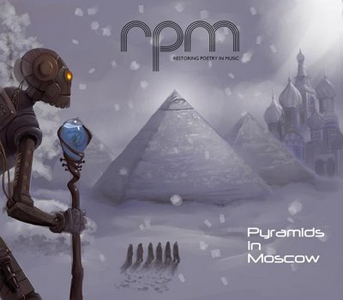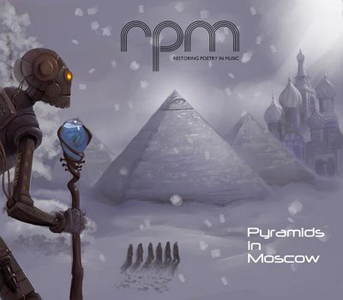 Lately I've rehashed a couple songs that I'd mentioned before, but only because they're incredible tracks – "There U R" being among the most incredible of them all. I've been a long time fan of Restoring Poetry in Music, and I thought for my 100th post I'd feature a track from, if not my favorite, one of my favorite hip hop albums to date, Pyramids in Moscow.
"There U R" is a relaxing meditation on rekindling that love from long ago with Raw Poetic's smooth & sincere lyrics. Backup vocals are done by Patrick Fritz, and really put a nice touch on an already heartwarming track. P-Fritz also supports my claim, which I've spoken about many times on this blog, that mixing a singer's voice into a rap song can bring a whole 'nother element to the piece. Basically, rap + singing = good!
Give it a listen and let me know how you think the two play off each other. Also, if you like this song then definitely check out "Sleep Walkers", it's my favorite song by RPM (followed closely by "There U R").
[audio:ThereUR.mp3|titles=There U R]
Download: There U R
Restoring Poetry in Music Information:
Genre: Hip-Hop, Funk, Jazz
Hometown: Washington, DC
Band Members:
Jason Moore (Raw Poetic): Emcee, Producer
Marlon Vann (H2a): Producer
Kyle Murdock (K-Murdock): Sampler, DJ, Producer
Patrick Fritz (P-Fritz): Lead Guitar, Backing Vocals
Drew Thomas: Bass
Aaron Gause (Enron): Keyboards, Trumpet
Fred Jackson: Drums (replaced by Will Bobbit)
Will Bobbit: Drums
Albums: Dream Awake | Pyramids in Moscow
Similar Artists: Panacea | CYNE | Nujabes
Links: RPM Band.com | Myspace | Facebook | YouTube | Last.fm | AllMusic
There U R Information:
Album: Pyramids in Moscow
Release Date: August 1, 2007
Buy Links: iTunes