"Lately i've been in-between reality and the world of dreams."
Posted by Zechmann in Hip-Hop
Feb 5th, 2010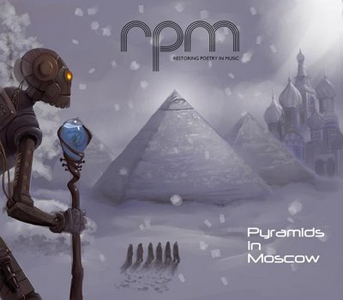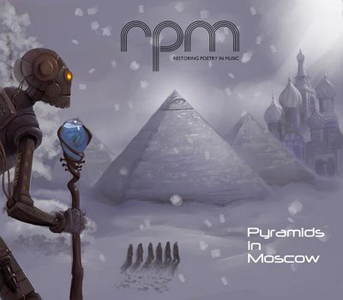 Alright, so you caught me, I posted this one a while back (you probably had no idea), but I have a good reason for posting it again (kinda). The original post was the entire album (Pyramids in Moscow), including Sleep Walkers. Since I'm not doing full album posts (for now), I wanted to split up the older album posts. They've got some of the best music on the site, so why wouldn't I show 'em off again?… right?… i've also been studying all day, so I didn't have as much time :D (so, that could be it too). Alright, to the music!
As I said in the original post, "This is not only my favorite track of the album [Pyramids in Moscow], but one of my favorite songs of all time!" I love Raw Poetic's rap style against Marlon Vann's (H2a) trip-hop styled beats. But what really shines is Patrick Fritz's (P-Fritz) voice: it's shockingly (!) smoooth. Just listen to it, and I guarantee you'll enjoy it (at least!). This is some of my best stuff! (or RPM's, I should say) As always, tell me what ya think. It's the only reason I write :)
Also, this includes the entire song, which the original post did not!
[audio:SleepWalkers.mp3|titles=Sleep Walkers]
Download Song!
Artist Information:
Genre: Hip-Hop, Funk, Jazz
Location: Washington, DC
Band Members:
Jason Moore (Raw Poetic): Emcee, Producer
Marlon Vann (H2a): Producer
Kyle Murdock (K-Murdock): Sampler, DJ, Producer
Patrick Fritz (P-Fritz): Lead Guitar, Backing Vocals
Drew Thomas: Bass
Aaron Gause (Enron): Keyboards, Trumpet
Fred Jackson: Drums (replaced by Will Bobbit)
Will Bobbit: Drums
Additional Albums: Dream Awake | Pyramids in Moscow
Similar Artists: Panacea
Notes: Raw Poetic and K-Murdock are also in the group Panacea.
Links: RPM Band | Myspace | Facebook | YouTube | Last.fm | iLike | Y! Music | AllMusic
Track Information:
Album: Pyramids in Moscow
Release Date: August 1, 2007
Buy Links: iTunes