"They try to playa hate me, 'cause I'm gettin' high all day."
Posted by Zechmann in Electronic
Mar 22nd, 2010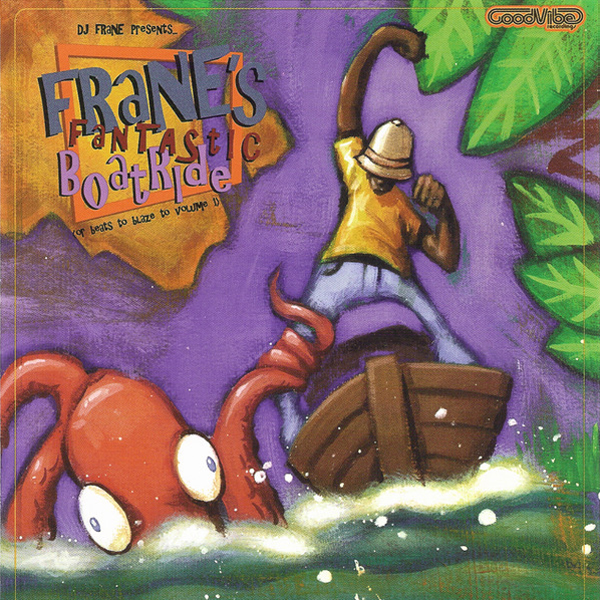 Alright, this is gonna be a quick one 'cause I leave for Palm Springs in a couple of hours, and the shit I say doesn't really matter anyway.
I present to you another good one from DJ Frane. I have featured his two other albums, Journey to the Planet of Birds & Electric Garden of Delights before, but since I am mainly focusing on singles now, I decided to go with 420247. The beat is trip-tastic, but the best part is the lyrics, they're funny, witty and oh so true. Check it!… You'll at least get a good laugh out of 'em.
I just gotta give another shout out to this guy, never have I enjoyed someone's music from the first track to the last so much, no less on all three of his albums. He's a truly remarkable artist.
[audio:420247.mp3|titles=420247]
Download Song!
Artist Information:
Genre: Electronica, Trip-Hop, Hip-Hop, Downtempo
Location: Santa Monica, California
Label: City Massive
Ringtones: Set #1 (DJ Frane)
Albums: Frane's Fantastic Boat Ride | Electric Garden of Delights | Journey to the Planet of Birds
Similar Artists: DJ Shadow | TM Juke | Little People | RJD2 | Mix Master Mike
Links: Myspace | Facebook | Twitter | Last.fm | iLike | Discogs | AllMusic
Track Information:
Release Date: October 5, 1999
Label: Beats to Blaze to
Buy Links: Amazon | Amazon Mp3 | iTunes