Yep, this is gonna be the best damn show of the year
Posted by Zechmann in Electronic, Live
May 21st, 2015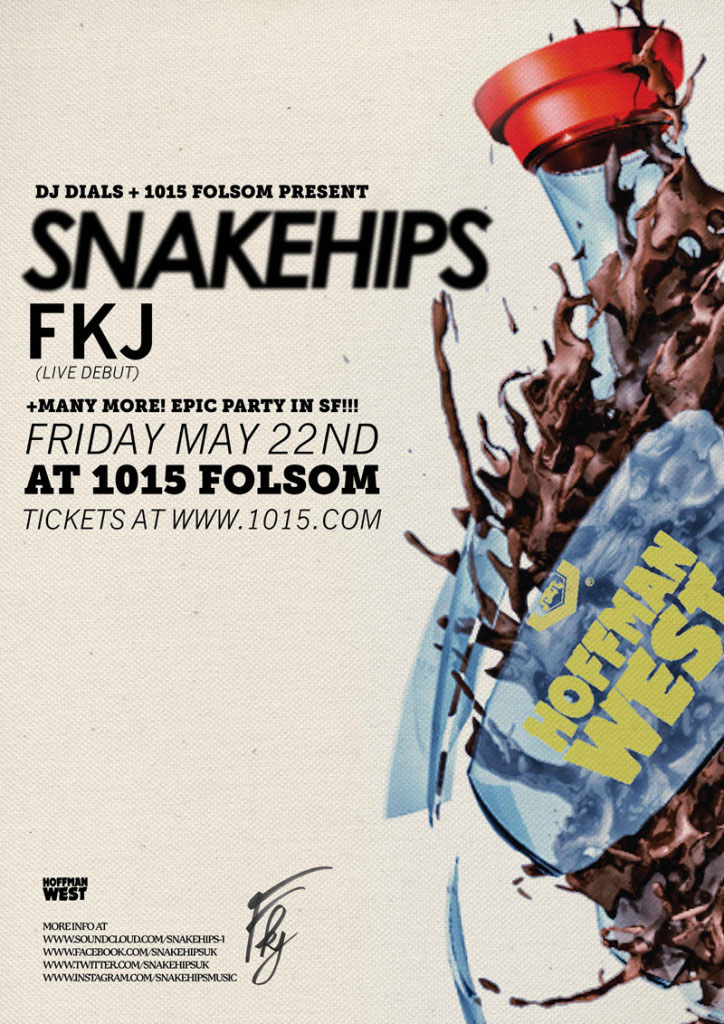 A great live show needs two things. The right friends and and the right music. And Friday at Folsom might just top any other show I've ever been to. Not only is Snakehips headlining, but FKJ is playing his debut live set!
I've only ever written about a show once before solely to get more people to go. This is my second attempt. And I'm MUCH more excited about this one.
Only a few people I go to the club with regularly would know how much I love to dance. But only if the right friends and music are there and the two usually don't come together often.
Many great producers are not as great live. It's a whole different game. Something I know FKJ excels at and I'm pretty damn confident Snakehips will too. Both are making the best dance music today, and I don't say that lightly.
Just see for yourself.
– Make sure to dance
– Even if it's on your seat
Snakehips + FKJ tracklist
FKJ – Waiting feat. Madelyn Grant
Banks – Warm Water (Snakehips Remix)
FKJ – Lying Together
The Weeknd – Wanderlust (Snakehips Remix)
FKJ – Open The Door
Wild Belle – It's Too Late (Snakehips Remix)
William De Vaughn – Be Thankful For What You Got (FKJ Remix)
Snakehips – After I Met U
Cherokee feat Darianna – Don't matter (FKJ remix)
Snakehips – On & On (ft George Maple)
FKJ – Instant Need
Lion Babe – Treat Me Like Fire (Snakehips Remix)
FKJ – So much to me