"Can't keep runnin' away."
Posted by Zechmann in Hip-Hop
Oct 29th, 2009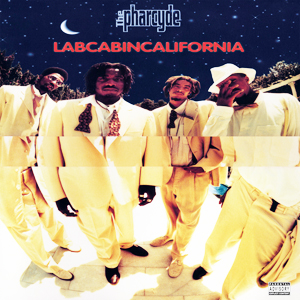 Back in college I was talking to one of my roommates about who was the best hip-hop artist (or group) of all time. He thought that Lil' Wayne was, but I did not. After a while, he was fed up and finally asked, "well then, who do you think is the best?" At first I drew a blank; I just thought Lil' Wayne wasn't, and didn't have any idea who I thought was. It's hard enough to name the top five, not to mention the top one, but I shouted out the first group that came to mind, The Pharcyde.
I've been following The Pharcyde ever since getting into underground hip-hop (around six years ago). Initially, I liked the group, but didn't realize their true talent until hearing their third album "Plain Rap", a while later. Since getting to know them, they've shown me a talent I rarely see in hip-hop. Even back in '92, the group had heavy influences from jazz & R&B, showing the group had progressed far beyond what the mainstream was doing at the time. Where most hip-hop groups were rapping to a stale beat, The Pharcyde were weaving their humble, yet profound lyrics into a rich set of instrumentals. A good example of this (among many) is Runnin'.
Initially, Runnin' wasn't one my favorite songs on "Labcabincalifornia", but it eventually became one (along with She Said). I chose Runnin' as my first feature from The Pharcyde, because it's a great example of each MC's unique lyrical and vocal talents.
[audio:Runnin.mp3|titles=Runnin']
Download Song!
Artist Information:
Genre: Hip-Hop
Location: Santa Fe Springs, California
Members:
Imani (Emandu Wilcox): MC
Slimkid3 (Tre Hardson): MC, Vocals
Bootie Brown (Romye Robinson): MC
Fatlip (Derrick Stewart): MC
DJs in the Group: DJ Mark Luv, J-Swift and J Dilla
Label: Chapter One Entertainment
Additional Albums: Bizarre Ride II the Pharcyde | Plain Rap | Humboldt Beginnings
Similar Artists: Hieroglyphics | De La Soul | People Under the Stairs
Links: MySpace | Facebook | Wikipedia | Last.fm | iLike | Y! Music | AllMusic
Track Information:
Album: Labcabincalifornia
Release Date: November 14, 1995
Buy Links: Amazon | Amazon Mp3 | iTunes