"And together we, will forever be, high fidelity definitely."
Posted by Zechmann in Hip-Hop
Jan 29th, 2010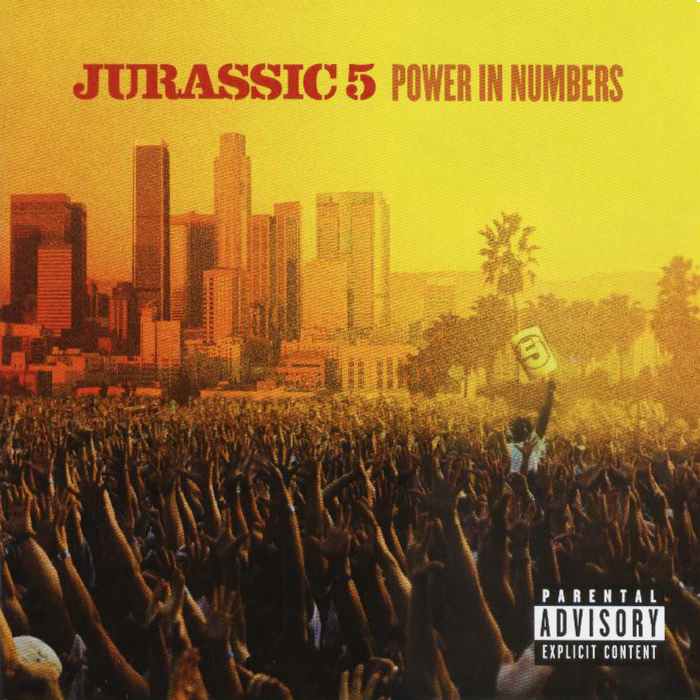 If you haven't heard of Jurassic 5 (J5) then you're in for a treat; although, if you're at all into underground hip-hop you probably have. J5 is among the greatest hip-hop groups of this era. I might say this about a lot of groups, but along with Hieroglyphics, J5 truly is the best. The group features some great solo acts (again, like Hiero); Chali 2na, probably their most notable MC, has one of the most recognizable voices in the biz. In fact, when I was in London a few months back, the few hip-hop enthusiasts I came across all knew of 2na's voice, or at least J5's sound. Unfortunately, 2na isn't featured on this track, but I did feature one of his solo projects a while back (found here).
The song I decided to feature, High Fidelity, includes Mark 7even & Zaakir with DJ Nu-Mark on the turntables. There were a grip of songs I could have chosen from Power in Numbers (J5's second LP), but this is by far the most memorable to me. I usually get into why it's so memorable (and blah blah blah), but it probably bores most of you, so I won't. There's not much I can say to give this song justice (I never seem to), but the rhymes are fluid with a finesse that J5 does best. Give it a listen, and if you haven't heard of 'em before, tell me what you think… If you have, I already know ;).
[audio:HighFidelity.mp3|titles=High Fidelity]
Download Song!
A Short & Shitty Live Version of High Fidelity:
httpvh://www.youtube.com/watch?v=9x5wnWuonL4
Artist Information:
Genre: Hip-Hop
Location: Chicago, Illinois; Los Angeles, California
Formed: 1993
Members:
Chali 2na: MC
Akil: MC
Zaakir (Soup): MC
Mark 7even: MC
DJ Nu-Mark: DJ, Producer
Cut Chemist: DJ, Producer
Albums: Quality Control | Power in Numbers | Feedback
Similar Artists: Hieroglyphics | The Pharcyde | Souls of Mischief | People Under the Stairs
Links: MySpace | Wikipedia | Interscope | Last.fm | iLike | Discogs | AllMusic
Track Information:
Album: Power in Numbers
Release Date: October 8, 2002
Lyrics: Sing365
Buy Links: Amazon | Amazon Mp3 | iTunes