He's one arrogant son of a bitch and rightfully so.
Posted by Zechmann in Hip-Hop
Sep 18th, 2010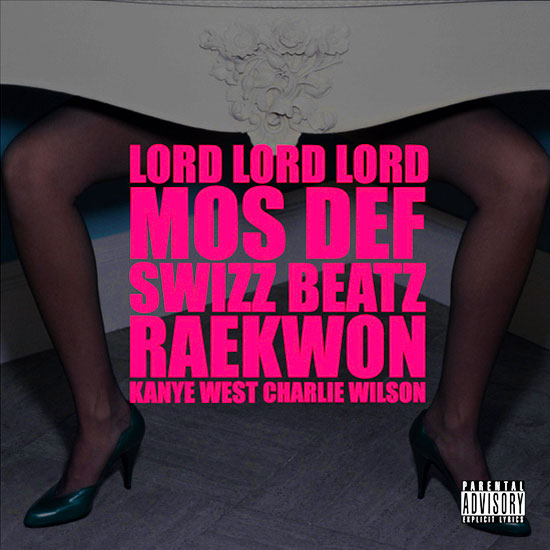 As foolish as KanYe can be, the man is right in many respects. A couple months back I was listening to KanYe's rant on a UK radio station (featured below), and I'll admit I was skeptical of him every word he said.
Now that I look back on it, I'll admit he was right for the most part. Yea the guy is arrogant, but at the level he's at, who wouldn't be? It would take a very humble man to control an ego like that.
The only thing I disagree with KanYe in the video is when he talks about the Bible. I'm no "Bible enthusiast" – in fact, I'm not even Christian – but no KanYe, you would not be in the modern day Bible. You maybe one of the most famous people in America right now, but I'd be hard pressed to say you speak words of wisdom so great to be remembered for thousands of years. Now, if a Hip-Hop Bible came out that'd be different.
Whatever he may say, he's got some damn good music to back it up. The G.O.O.D Fridays have been good to us all… and KanYe's ego. He's enlisted some of the greatest hip-hop artists of the time and that alone takes a great man of talent.
As for "Lord Lord Lord" – I feel I should mention it, it is the featured song – I was damn glad to see Mos Def on it. I haven't heard him in a while and it's refreshing to hear something new with him on it. This is a great track with a great beat and some worthy featured musicians to back it.
Props KanYe.
[audio:Lord-Lord-Lord.mp3|titles=Lord Lord Lord (feat. Mos Def, Swizz Beatz, Raekwon & Charlie Wilson)]
Get MP3
httpvh://www.youtube.com/watch?v=ToN6UWyEXNY
KanYe West Info:
Birth Name: Kanye Omari West
Born: June 8, 1977
Hometown: Chicago, Illinois
Label: Def Jam Recordings
Album: The College Dropout | Late Registration | Graduation | 808s & Heartbreak
Similar Artists: KiD CuDi | Wale | Lupe Fiasco | Common
Links: Wikipedia | Facebook | Twitter | Last.fm | AllMusic
Good Friday Info.:
Part of the GOOD Fridays series.
Featuring: Mos Def, Swizz Beatz, Raekwon & Charlie Wilson