feat. Common, Pusha T, KiD CuDi, Big Sean & Charlie Wilson
Posted by Zechmann in Hip-Hop
Sep 15th, 2010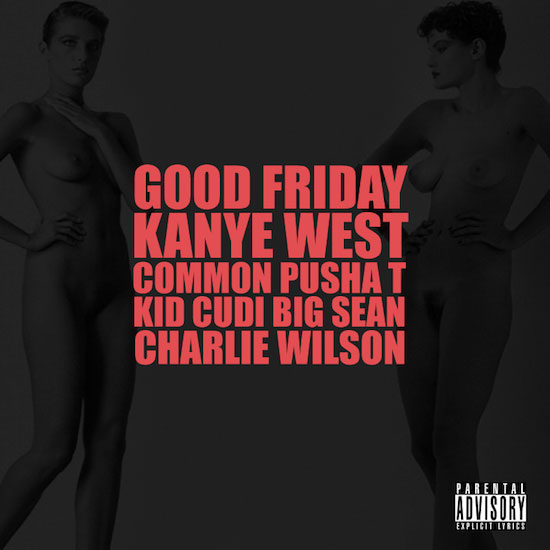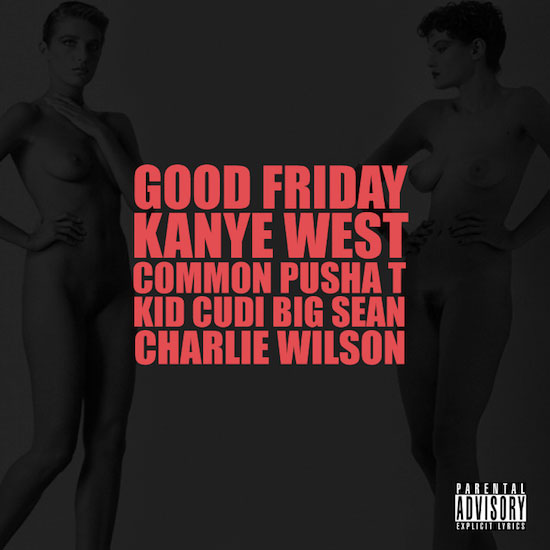 "He think he live, he think he cold
He think I'm high, I'm in thinker mode
Eyes low'd, I let the skies hold the thoughts
The streets are like the high road that I go across"
– Common
I haven't heard Common in a while, but damn do I miss that smooth flow of his. I don't know how KanYe does it, but he gets the best of the best (and the worst of the worst). I guess it's just because he's KanYe "mother fuckin'" West (for better or worse).
Minus the theatrics, he always shows us some talent, most recently with this "Good Friday" feature. CuDi features on the track with some back up vocals – I'm liking his recent stuff even more than KanYe's. Common, like I mentioned above, was most impressive with lyrics that reminded me of a Pharcyde quote I remember from back in the day.
It's just good to see KanYe get together a range of artists on his Good Fridays series, even if I don't like 'em all. Like I've said before, collaboration is the key to innovation, and KanYe keeps on throwing us with some good collab work.
What'd you think of the rest of the featured artists – Pusha T, Big Sean & Charlie Wilson?
I'll give my comments below soon…
[audio:Good-Friday.mp3|titles=Good Friday (feat. Common, Pusha T, KiD CuDi, Big Sean & Charlie Wilson)]
Get MP3
KanYe West Info:
Birth Name: Kanye Omari West
Born: June 8, 1977
Hometown: Chicago, Illinois
Label: Def Jam Recordings
Album: The College Dropout | Late Registration | Graduation | 808s & Heartbreak
Similar Artists: KiD CuDi | Wale | Lupe Fiasco | Common
Links: Wikipedia | Facebook | Twitter | Last.fm | AllMusic
Good Friday Info.:
Part of the GOOD Fridays series.
Featuring: Common Pusha T, KiD CuDi, Big Sean & Charlie Wilson