Plus, a never before released single, Capcom
Posted by Zechmann in Hip-Hop
Apr 1st, 2011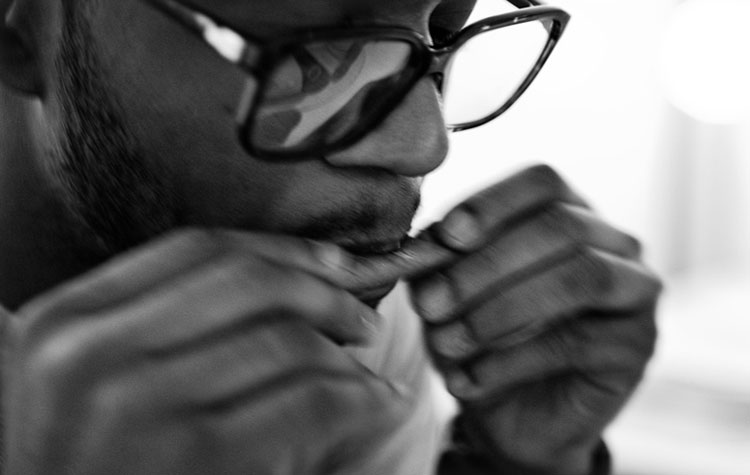 Kid Cudi posted on his Tumblr blog, Cud Life, that he was quitting weed for good (check it out below). But I think it's safe to assume this is some practical joke for April Fools. First off, the message is absolutely half baked (haha). If someone like Cudi was actually quitting weed, I doubt he would mouth off about it. And two, of all days he had to pick today. Give me a break, I'd almost say I could see Snoop Dogg quitting before Cudi. But what'd y'all think?
In other Cudi news, he's released a new track titled "Capcom". A few reports say this may be the first off his upcoming mixtape, A Man Named Scott, but they aren't that good of reports. Whatever the case may be, it's Cudi and we all know y'all are gonna eat it up!
Update (4.4.11): as days go by, I'm starting to think that it wasn't a joke. Maybe he fooled us in thinking that it was a joke! Touché, Cudi! Also, he gave a statement on "Capcom", here it is –
The song in which the world has titled "capcom" was done early last year for a project chad hugo and kenna were working on for a Street Fighter game and they reached out and asked me to be a part of it. This was a demo reference and i never really got to rework my verses or see the project through. Its old and isnt of my discography. I have a new jam im releasing soon and it will be current freshness. Stay tuned.
I guess it's not off his upcoming album – didn't like it all that much anyway.
[audio:Capcom.mp3|titles=Capcom]
Get MP3
if you feel like you need to quit, you need to quit.
From his Tumblr posts on Cud Life


(Second Post)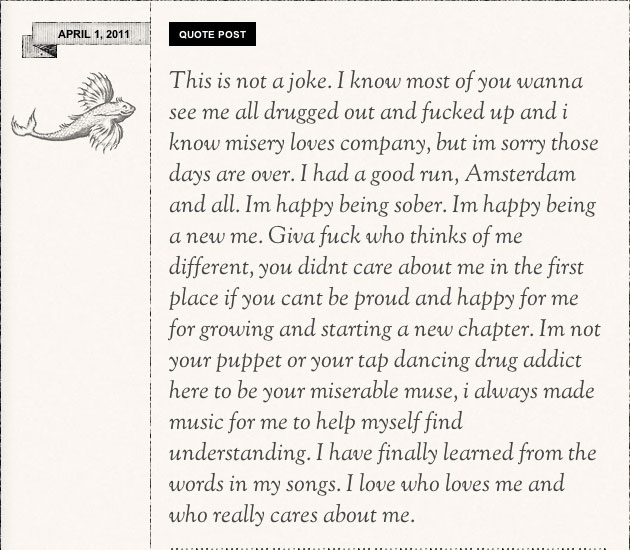 Kid Cudi:
Genre: Hip-Hop
Birth Name: Scott Ramon Seguro Mescudi
Origin: Cleveland, Ohio
Label: Universal Motown
Albums: Kid Named Cudi | Man on the Moon: The End of Day | Man On The Moon 2: The Legend of Mr. Rager
Similar Artists: Kanye West | Chiddy Bang | Lupe Fiasco | The Cool Kids
Links: KiDCuDi.com | MySpace | Facebook | Twitter | YouTube | Last.fm | AllMusic