Collaboration is Innovation
Posted by Zechmann in Indie, Rock & Pop
Jul 22nd, 2010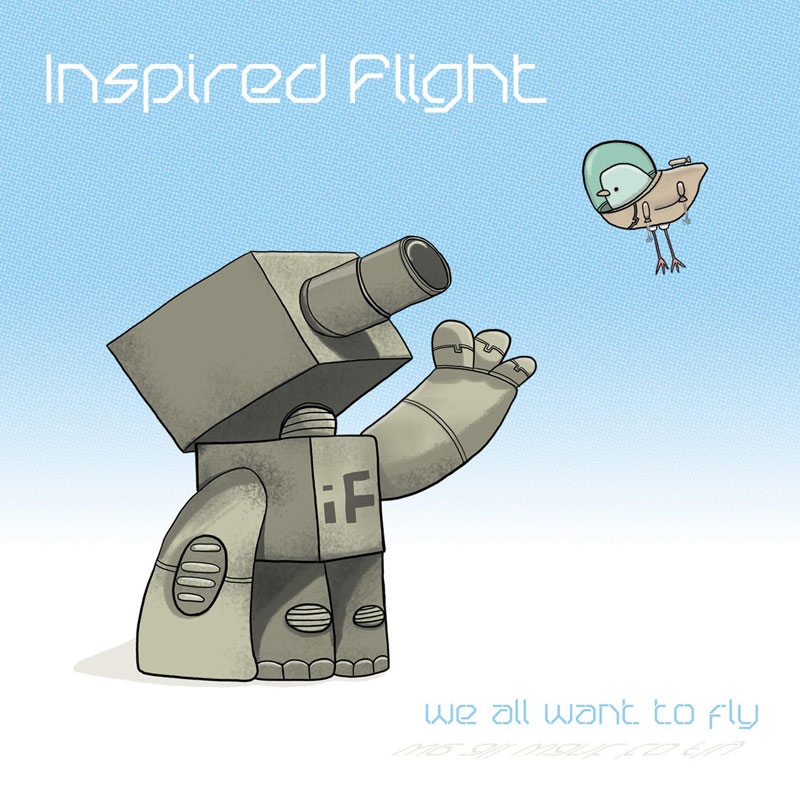 Music that isn't easily classified, is so, usually because it pushes the boundaries of its genre, leaking into every other. When I first heard Inspired Flight's "It's the Chemicals", I thought it was an electronic song; then after about a minute or so I realized that it had some hip-hop elements, as well; and finally, I heard some alt rock. Well, after listening to it a few dozen times more I'm still just as clueless on classifying it, but I guess that's the case when a group pulls from different genres through the use of electron equipment.
Electronic instruments have given us the power to utilize instruments that were once too difficult and tiresome to learn. Now we can mesh up a range of instruments to create something that would've taken many hours and musicians to achieve. Yea, some say it's just being lazy and blah, blah, blah (see Copyright Criminals), but this doesn't consider everything. It may be easier, but it allows the artist to create without the limitations of knowing every instrument.
In the end it all comes down to what is produced. Art isn't necessarily about method, but what the final outcome is. You wouldn't fault photographers for not creating everything in their lens, just like you wouldn't fault DJ's for not creating every beat. Yes, there is a limit to the extent of sampling you do off of someone else's work, but it's not set in stone. As Newton put it, "if I have seen further it is only by standing on the shoulders of giants" – we are all just building off of our predecessors. The key is to build up, push the boundaries of a genre, and create something new.
Someone help me out on where to put this (what genre), I'm leaning towards electronica now…
[audio:ItstheChemicals.mp3|titles=It's the Chemicals (feat. Scarub)]
Get MP3
Inspired Flight information:
Genre: Alternative, Electronic, Indie, Hip-Hop
Hometown: San Diego, California
Members:
OpenOptics
Chavez
Albums: Through Sight and Sound EP | We All Want to Fly
Links: InspiredFlightMusic.com | MySpace | Facebook | Twitter | YouTube | Last.fm
It's the Chemicals information:
Album: We All Want to Fly
Release Date: June 1, 2010
Featuring: Scarub
Buy Links: Amazon | Amazon (mp3) | iTunes