"We just slide, do this thing called life."
Posted by Zechmann in Hip-Hop
Nov 25th, 2009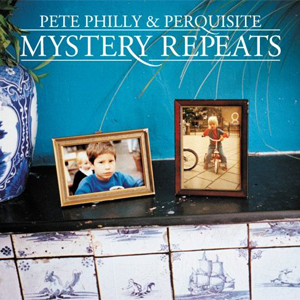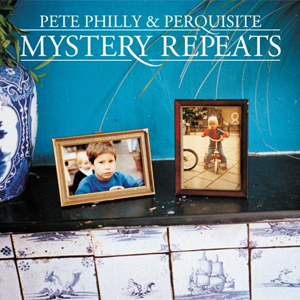 My knowledge of rap outside the U.S. is… well, minimal. The problem is that rap, like music, has a language barrier. But, to go one step further, rap also has a barrier in dialect, which for most other music isn't as big of a concern. For example, when I hear Canadians rap, my spine cringes when they pronounce about as aboot (e.g. Classified). Thankfully some talented hip-hop artists have broken this barrier, one being Pete Philly of Pete Philly & Perquisite.
I could get into more on why there are these barriers, but, honestly, who gives a shit. :) Let's get to the music…
Mystery Repeats is the second album from the dynamic-duo, Pete Philly & Perquisite. The song featured today has the exact name as the album's title (Mystery Repeats). The reason I enjoy it so much is how the composition is laid out. Perquisite plays a nasty cello, which is accompanied by a fine hip-hop sound. He also produces the track, and the rest of the album, for that matter.
The song is simply a rapper who positions his rhymes in style onto a classic & ageless sound. Check this one out, and tell me if you can spot Philly talking about Perquisite's cello playin'…
One other thing, I got a question for you… at about 20 seconds into the song, Pete Philly says, (or I think he says) "We just slide, do this thing called life.", but on LyricsReg it's written, "We just slide, through this thing called life", and on KOVideo it's written, "As we slide through this thing called life". So, which one do you think's correct?
[audio:MysteryRepeats.mp3|titles=Mystery Repeats]
Download Song!
Great music video:
httpvh://www.youtube.com/watch?v=3OuTXj4Ll7U
Video: Shooting the Cover
Artist Information:
Genre: Hip-Hop, Nu-Jazz
Location: Amsterdam, Netherlands
Members:
Pete Philly (Pieter Monzon): MC/Vocalist
Perquisite (Pieter Perquin): Cellist, Producer, Composer
Label: Unexpected Records/Anti-
Additional Albums: Mindstate
Similar Artists: The Procussions | Jazz Liberatorz | Crown City Rockers
Links: MySpace | Official Site | YouTube | Facebook | Wikipedia | Hyves | Last.fm | iLike | AllMusic
Track Information:
Album: Mystery Repeats
Release Date: September 7, 2007
Buy Links: Amazon | Amazon Mp3 | iTunes