Love Lifesavas? Love Libretto.
Posted by Zechmann in Hip-Hop
Aug 22nd, 2010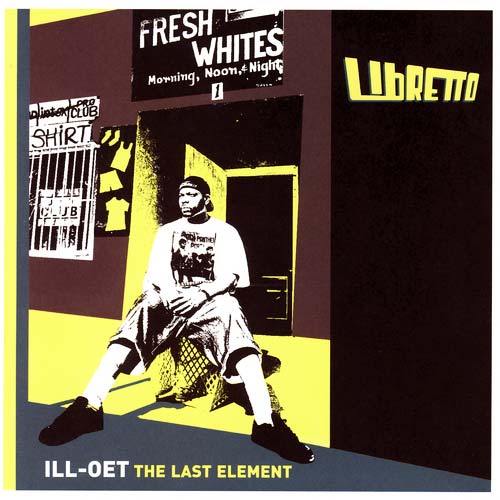 When I first heard Lifesavas around five, six years ago, I liked 'em so much I had to find anything else like 'em. That group was Libretto or so I thought. For all these years I thought Libretto was a group, but now that I researched a little, I find out the 'group' was actually just one person. I guess it just shows what I thought a group could do one man pulled off.
What he pulled off would be the funkalicious album, Ill-Oet: The Last Element, back in '04. Libretto's also releasing some new singles soon, but until we can get our hands on them we'll stick with his first album.
Ill-Oet: The Last Element has the quality of a Lifesavas album with two exceptions. Lyrically, Libretto doesn't stack up to what Vursatyl & Jumbo, the two MC's of Lifesavas, can do. Libretto's Ill-Oet: The Last Element also doesn't have the consistency that each Lifesavas LP does. He may not have the amount of hits that Lifesavas does, but he does have a few. Check out the two best, "Last Drop" & "Volume" – the latter actually features Lifesavas, and see what impressed me so much by this one-man band.
[audio:Volume.mp3,Last-Drop.mp3|titles=Volume (feat. Lifesavas),Last Drop]
Libretto Info.:
Genre: Hip-Hop
Hometown: Watts, Los Angels, California via Portland, Oregon
Label: Dim Mak Records/Misfit Records
Albums: Ill-Oet: The Last Element
Similar Artists: Lifesavas | Tha Alkaholiks | Mass Influence
Links: SlumFunk.com | Twitter | Facebook | Last.fm | AllMusic
Ill-Oet: The Last Element Info.:
Release Date: October 12, 2004
Buy Links: Amazon | Amazon MP3 | iTunes