"Girl put in work, girl girl put in work"
Posted by in Electronic
Sep 18th, 2011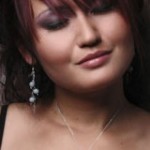 Ill-esha's remix of The Morning by The Weeknd captures the smooth sexiness of the vocals and adds a downtempo, soulful beat. I especially enjoy the electronic synths that fayde in and out giving the song that airy feel.  And her bassline for the chorus is amazing! In the hands of many other dubstep producers, The Weekend's soft vocal would be drowned out by the dubstep wobbles, but Ill-esha puts her own sounds in harmony with the vocals.
The more I delve into her music, the more I like her downtempo approach to dubstep.  After listening to the original, I have to say this remix takes the slow vibe of The Weekend and accentuates all of the good parts, while amplifying the drops and giving it that electro-dub feel. I always say the best dubstep innovates the trademark dubstep wob-wob-wobble while keeping it in control. This remix, as well as Ill-esha's other work, exemplify this.
ill-esha
Genre: Electronic
Styles: Dubstep, Downtempo, Chill
Location: Vancouver, B.C.
Ill-esha 0n: Facebook | Soundcloud | Twitter | Myspace | Ill-esha.com